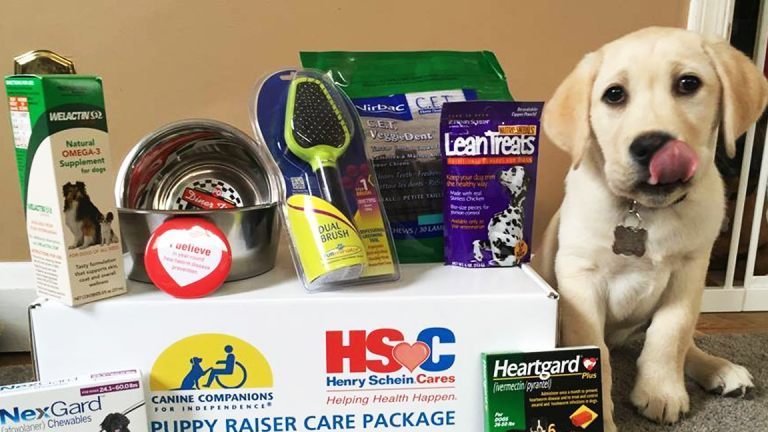 Vet Platform Provider Covetrus Plunges on Earnings Miss, Guidance Cut
Veterinarian technology platform company Covetrus loses nearly half its value after reporting second-quarter results that miss analysts' forecasts, and after it lowers its full-year guidance on expectations of 'end-market softness.'
Shares of veterinarian technology platform company Covetrus (CVET) - Get Covetrus, Inc. Report  went to the dogs on Tuesday, losing nearly half their value after the company reported second-quarter results that missed analysts' forecasts and also lowered its full-year guidance on expectations of "end-market softness."
Shares of Covetrus plunged more than 45%, or $10.46 a share, to $12.73 a share after the Portland, Maine-based company posted a net loss of $10 million, or 9 cents a share, vs. net income of $29 million, or 40 cents a share, in the comparable year-earlier period.
Analysts polled by FactSet had been expecting per-share earnings of 17 cents. Sales came in at just more than $1 billion vs. FactSet consensus estimates of $1.1 billion.
"While end-market factors and the timing of certain infrastructure investments are creating delays to our timeline, my conviction in our ability to drive accelerated growth remains unchanged due to our market opportunity and our differentiated global value proposition," CEO Benjamin Shaw said in a statement.
For the remainder of 2019, the company warned that it now expects pro-forma organic net sales growth from 3% to 5%, and pro-forma non-GAAP earnings before income, taxes, depreciation and amortization (EBITDA) of around $200 million, down from earlier forecasts of between $235 million and $250 million.
The company said it still expects North American enrollments on its Vets First Choice prescription management platform of some 3,000, unchanged from its prior outlook.
"While we are disappointed in the revision to our 2019 outlook, we remain encouraged by the increased demand for our technology platform, which remains our strategic long-term driver of accelerated net sales growth and margin expansion," CFO Christine Komola said.
Covetrus began trading as a separate company in February following its spinoff by Henry Schein's Animal Health, and the completion of Animal Health's merger with Vets First Choice.