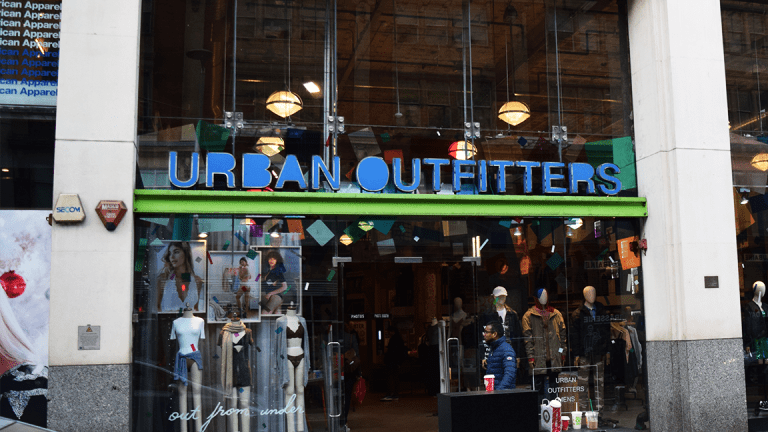 Urban Outfitters Falls on Earnings Miss
Stock slides in after-hours trading as revenue and earnings per share come in lighter than expected.
Shares of Urban Outfitters Inc.  (URBN) - Get Report  fell sharply in after-hours trading Tuesday after the retailer reported disappointing third-quarter results.
The company reported earnings of 56 cents a share on sales of $987 million. Analysts surveyed by FactSet had expected the company to make 57 cents a share on sales of $1 billion.
In the same period a year ago, the company posted earnings of 70 cents a share on sales of $973.5 million.
The stock fell $4.05, or 14%, to $24.75 in after-hours trading. The stock had risen more than 40% since the company last reported earnings on Aug. 20.
Urban Outfitters said its gross profit rate fell by 217 basis points vs. the same period last year. The decrease "was driven by higher markdowns, deleverage in delivery and logistics expenses and lower Wholesale segment margins," the company said in a statement.
In the upcoming quarter analysts are forecasting net income of $81.9 million, or 83 cents a share, on sales of $1.2 billion.