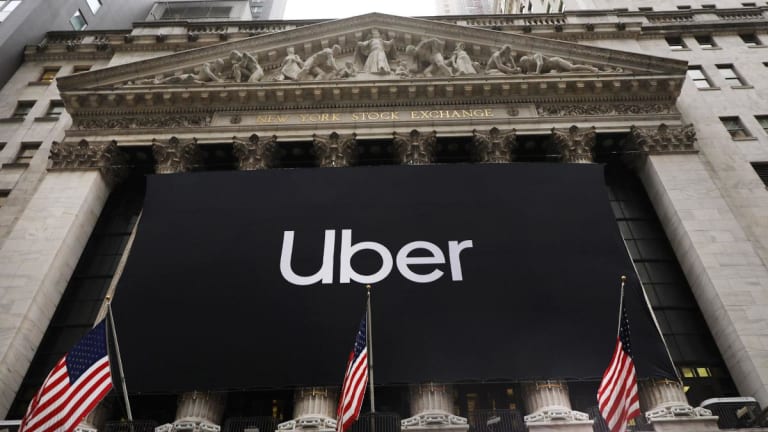 Uber Shares Rise as Company Loses Less Money Than Expected
Uber beat earnings and revenues estimates and reported healthy growth in gross bookings.
Shares of Uber (UBER)  were volatile after the company reported better-than-expected earnings in its first quarter as a public company. 
The stock was recently rising almost 3% to $40.98 a share in after-hours trading on Thursday, after initially rising and then falling following the release of its results. 
Diluted net loss per share for Uber's first quarter of 2019 came in at $2.26, better than Wall Street's expected loss of $2.30 but wider than the year-ago quarter's loss of $1.84 per share. Revenue rose 20% year-over-year to $3.09 billion, beating analyst's estimates of $3.08 billion. And the closely-watched gross bookings numbers rose 34% to $14.649 billion. 
"Earlier this month we took the important step of becoming a public company, and we are now focused on executing our strategy to become a one-stop shop for local transportation and commerce," said CEO Dara Khosrowshahi. "In the first quarter, engagement across our platform was higher than ever, with an average of 17 million trips per day and an annualized gross bookings run-rate of $59 billion. Our global reach continues to be an important differentiator, and we maintained leadership of the ridesharing category in every region we serve."
Uber did not provide any guidance in its report, but management is holding an earnings call with analysts beginning at 4:30 p.m. ET.  
The stock is down roughly 11% from its initial offering price of $45.