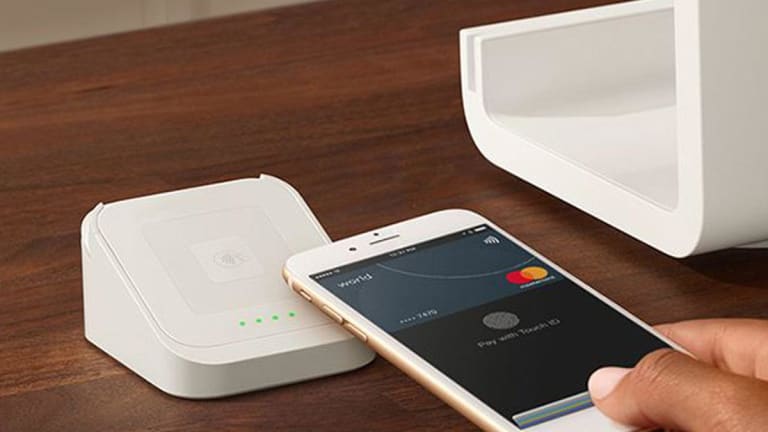 Trading Square Stock After Earnings Plunge
Square stock is dropping hard on earnings. Here are the levels for traders to watch now.
Shares of Square (SQ) are not reacting favorably to earnings, with the stock falling more than 8% in Thursday's trading session.
The drumming comes after better-than-expected first-quarter results, but soft second-quarter guidance. Square reported non-GAAP earnings of 11 cents per share, 3 cents ahead of expectations. Revenue of $489 million beat consensus expectation by $9.4 million and surged more than 59% year-over-year.
Revenue and earnings guidance for next quarter came in below consensus estimates, although management did bump its full-year revenue outlook. They now expect $2.25 billion to $2.28 billion in sales this year, with the midpoint coming in above estimates of $2.25 billion.
While short-term concerns may worry investors about Square stock, will management's stronger full-year outlook be enough to buoy the stock? Let's look at the charts to see what's going on here.
Trading Square Stock
Square stock is having a small impact on its peers, with PayPal (PYPL)  falling 1.6% on the day and underperforming the broader market. However, PayPal is holding up much better than Square at this point.
The stock formed a very elongated ascending triangle, where it was putting in a series of higher lows and lower highs. However, in mid-April, Square stock broke below the triangle's level of uptrend support. Up until the day it reported earnings, Square was under all three major moving averages, as well as under downtrend resistance and uptrend support.
Apologies for all of the trading lingo in there. Let's just say that, pre-earnings, SQ stock was not behaving well.
So what now? For longs, they'll want to see Square stock recapture the 38.2% Fibonacci retracement near $69.40. This would show that buyers are willing to step up to the plate with Square stock trading at a discount on Thursday. If it can't, a decline down to $65 could be in the cards.
Square's issue now is a lack of underlying support. It doesn't have key moving averages or significant retracement levels nearby. On the year-to-date chart, the 61.8% Fibonacci retracement is down near $63.90, so this $64 to $65 level could prop up the stock.
At the end of the day, traders without a position in Square will need to watch the stock and see where support comes into play. Perhaps it can reverse and rally off the lows going into the weekend. Maybe it needs a further flush to lower levels.
Should Square stock reclaim today's high, a run back up to its major moving averages may be in store. Otherwise, see how $65 holds up.
This article is commentary by an independent contributor. At the time of publication, the author had no positions in the stocks mentioned.