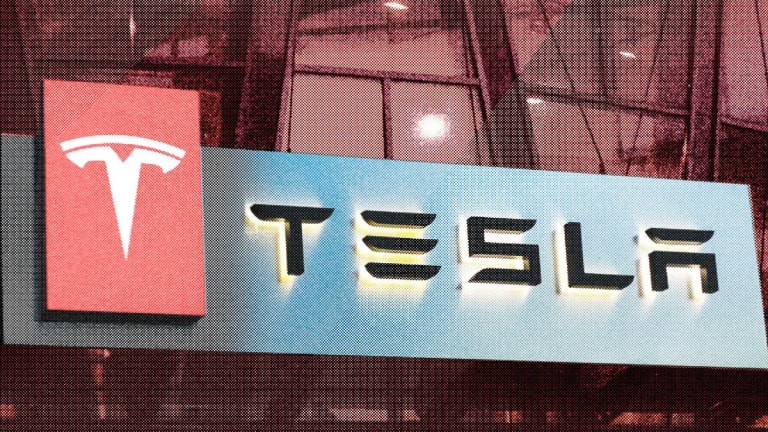 Tesla Analysts Raise Targets After Blowout Quarter: What Wall Street Is Saying
Tesla's big beat of quarterly expectations has analysts more optimistic, but several questions remain.
Tesla (TSLA) - Get Tesla Inc Report shocked the market by reporting a quarterly profit on Wednesday after the close, against analysts expectations of a loss. Many analysts raised their price targets on the stock. 
The stock was rising 14.8% to $292.37 a share on Thursday morning. 
For its third quarter, Tesla said it earned $1.86 per share on an adjusted basis, against analysts expectations of a 42 cent loss per share. Revenue was $6.303 billion, missing estimates of $6.425 billion. Deliveries were 97,186, beating estimates of 97,000. Tesla also sold more of its lower priced Model 3s than expected. And adjusted gross margin beat estimates, coming in at 22% versus estimates of 18%. 
Tesla said reduced costs and improved production efficiencies were responsible for the profitable quarter. 
Here's what analysts said:
Deutsche Bank, Hold, Price Target Raised From $245 to $260
"Tesla's stronger-than-expected 3Q earnings displayed robust ongoing demand trends for Model 3 but more importantly, showcased solid underlying margin improvement driven by operational execution. For the full year, we raise our forecasts to reflect stronger operational performance and order volumes (4Q quarter-to-date orders tracking ahead of 3Q quarter-to-date, and 3Q was a record). With demand remaining solid for Model 3 and underlying profitability demonstrating positive trends, we believe investor sentiment could continue to improve in the near term. But focus will now rapidly shift to the next company milestones, in particular ramping up the Shanghai gigafactory and launching Model Y, both of which offer large additional earnings potential." 
- Emmanuel Rosneer
RBC Capital Markets, Underperform, Price Target Raised From $190 to $220
"3Q 2019 results better than expected, but stock reaction seems overdone and valuation still stretched. We revise our outer-year estimates higher, primarily gross margins. Our 2022 expected EPS is now $9.30 from $5.30. We'd like to have more confidence in the improvement but details are limited. The bulk seems to be driven by material and general costs reduction. We'd note that depreciation and amoritization moved $49 million lower quarter-over-quarter. Meanwhile, selling, general and administrative was about $100 million lower than we expected." 
- Joseph Spak
Wedbush Securities, Neutral, Price Target Raised From $220 to $270
"Last night Tesla delivered a potentially "game changing" 3Q with surprise profitability and strong cash flow signaling what could be a new era for Musk and Fremont going forward. "As Musk talks the talk and usually has not consistently delivered, last night Elon & the team walked the walk in strong fashion as 3Q looks to be an inflection point quarter for the Tesla story. While we are still taking a wait and see approach to see how sustainable this level of demand/profitability is going forward, this morning we move one step closer to believing this Tesla turnaround story is real." 
- Dan Ives 
Morgan Stanley, Equal-Weight, Price Target Unchanged at $230
"Tesla posted a stronger than expected 3Q gross auto margin and cash flow. A repeat of last year's unsustainable second half run? Or is the Tesla business model finally finally achieving self-financing status? The China ramp may extend this year's momentum deep into 2020."
- Adam Jonas 
Needham & Co., Underperform, Price Target N/A
"[Tesla] indicated that it expects to remain profitable and has reached a point of being self-funding, with "possible temporary exceptions" like product launches and ramps. We believe the latter is a key caveat as Tesla focuses on ramping Gigafactory Shanghai or Model Y. Although 3Q 2019 revenue beat expectations, we note that it declined 8% year-over-year (first decline in history), while net profit declined 34% year-over-year. Given decelerating revenue, increasing competitive pricing pressure, increasing operating expenses to support Gigafactory Shanghai (and later Europe) and Model Y ramps, and automaker's history of profitability issues, we maintain our Underperform rating." 
-Rajvindra Gill