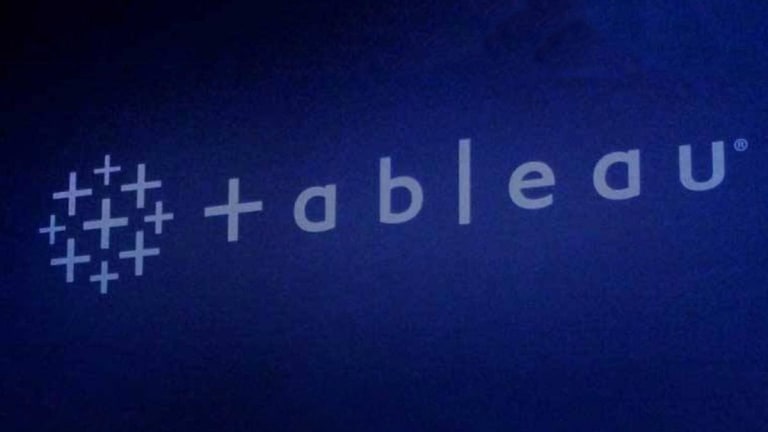 Tableau Software Continues Surge Following Mixed Q1 Results
The stock rose sharply after hours Thursday following its earnings release.
Tableau Software (DATA) shares are up another 5.4% after rising sharply in Thursday's after hour session following its first quarter earnings beat. 
The business analytics software product maker reported net losses of $88.9 million, or 2 cents per share on an adjusted basis, on revenue of $282.5 million. Analysts were expecting the company to lose a penny per share on revenue of $287.3 million. 
"We saw strong subscription momentum during Q1 with our mix at 84 percent and our annual recurring revenue exceeding $900 million, up 41 percent year-over-year," said Adam Selipsky, President and Chief Executive Officer of Tableau. "We are seeing more and more customers cultivate a data-driven culture in their organizations due to the ease of use and flexibility of Tableau's end-to-end analytics platform."
The company provided second-quarter guidance during its earnings call with investors following the release. 
Tableau expects to generate between $313 million and $328 million in revenue during the quarter, a 14% year over year increase. The company also expect earnings between 22 cents and 33 cents per share. 
FactSet analysts are modeling for revenue of $324.9 million on earnings of 32 cents per share.