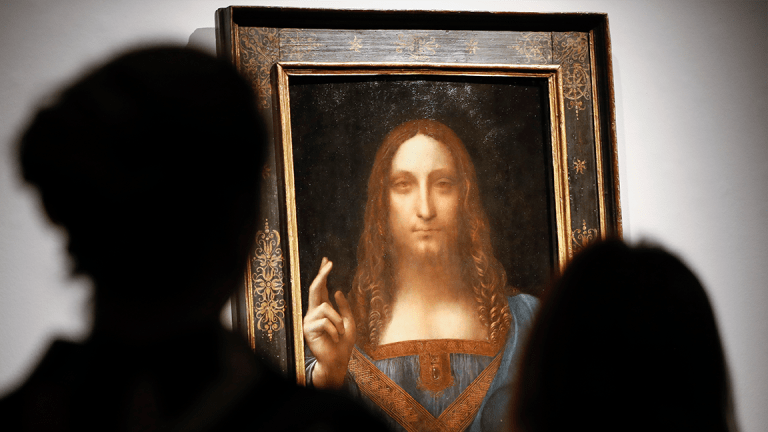 Sotheby's Shares Are Bid Up After Strong Quarterly Earnings
Investors raise their paddles for Sotheby's shares after stronger-than-expected fourth-quarter results.
Investors raised their paddles in favor of Sotheby's (BID) - Get Sotheby's Report stock on Thursday, sending shares higher after the auction house reported better-than-expected quarterly earnings and sales.
Sotheby's reported fourth-quarter net income of $85.7 million, or $1.75 a share, up from $76.7 million, or $1.44 a share, in the same period a year ago. Analysts surveyed by FactSet had been expecting earnings of $1.48.
Revenue increased 11% to $375.1 million, more than $336.3 million expected by analysts, as commissions and fees rose 7.4% to $338.6 million, driven in large part by gains in both private sales as well as online transactions. Sales in Asia also pushed sales higher, the company said.
"We have the potential to deliver even better results in 2019 by improving technology and processes for clients, though, as always, market conditions will be a factor," CEO Tad Smith said in a statement.
For the full year, Sotheby's reported net income of $108.6 million, or $2.09 a diluted share, vs. $118.8 million, or $2.20 a diluted share, in the prior year. On an adjusted basis, net income was $128.9 million, or $2.48 a diluted share, compared to $121.7 million, or $2.25 a share, in 2017.
For the full year, private sales rose 37%, while online sales grew 24%, the company said. On the debt side, meantime, the company reduced its long-term debt net debt by $15 million to $638.8 million from $653 million as of the end of 2017.