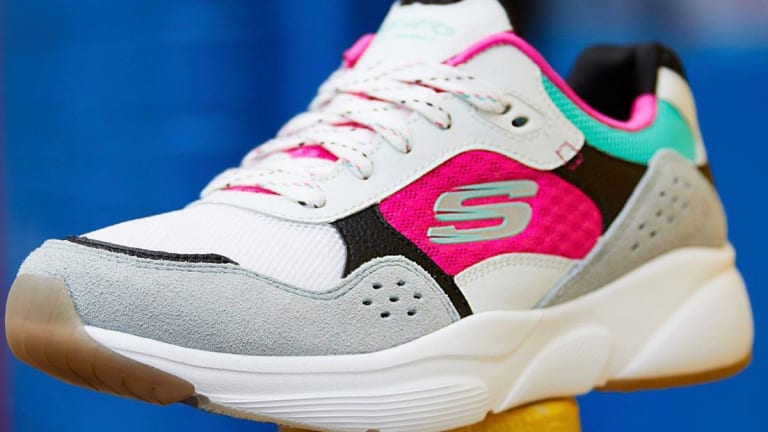 Skechers Takes Off Running After Second-Quarter Earnings Beat
Shoe firm rises nearly 12%.
Shares of shoe maker Skechers (SKX)  gained nearly 12% Friday after the company reported second-quarter earnings and revenue Thursday evening that topped Wall Street expectations.
SKX added $4.17 to close at $39.01 after the Manhattan Beach, Calif.-based company reported net income of $75 million, or 49 cents per share. That crushed year-ago net income of $45 million, or 29 cents a share.
Revenue also rose 11% to $1.26 billion, while Skechers reported a nearly 20% increase in international sales. Meanwhile, comparable-store sales rose 4.9% overall, including a 6.7% increase internationally.
"As the world continues to become closer and digital becomes a critical means of communicating and embracing trends to tell your brand's story, it's no longer what is happening in one market that matters; it's what's happening across all markets. We're continuing to strategically view our business with a global lens as trends are traveling faster," CEO Robert Greenberg said.
Analysts were only expecting the company to report earnings of 33 cents per share on revenue of $1.22 billion. Wedbush upgraded the stock to "outperform" from "neutral," while also increasing its price target to $46 per share from a previous $31.
(This article has been updated.)