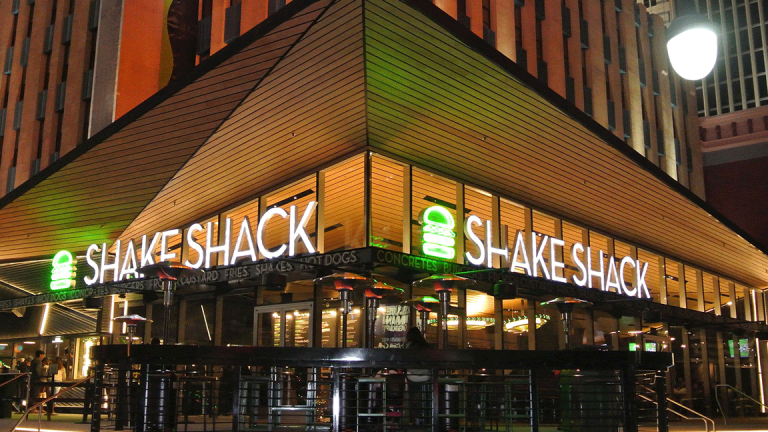 Shake Shack Sinks on Latest Financial Report
Cut to same-store sales growth projections undermines shares in after-hours trading
Cut to same-store sales growth projections undermines shares in after-hours trading
Shake Shack, Inc. (SHAK) - Get Report shares fell $11.71 or 14% to $72.50 in after-hours action Monday, on disappointing revenue forecasts even after the company topped quarterly earnings estimates.
Shake Shack posted revenue of $157.8 million, in line with estimates of analysts surveyed by Fact Set. The company reported earnings per share of 26 cents vs. estimates of 20 cents.
However, weak same-store sales -- up 2% vs. estimates of 2.5% -- and a cut in its same-store sales growth forecast for the full year more than offset the current quarter's performance.