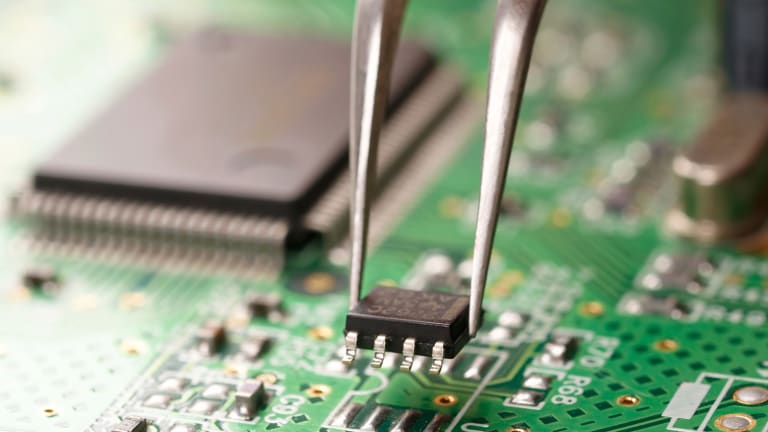 Semtech Short Circuits as Analysts Pick the Bones Post Earnings
Concerns about the company's reliance on Huawei is weighing on the company despite topping analysts' expectations.
Shares of semiconductor company Semtech (SMTC) are down about 7% Thursday after the company faced a slew of lowered price targets following its first-quarter earnings release. 
The Camarillo, CA-based company reported first-quarter earnings of 34 cents per share on revenue of $131.4 million. Analysts were expecting EPS of 34 cents on revenue of $130.5 million. 
However, the company also said that the U.S. decision to blacklist Chinese smartphone maker Huawei would negatively affect its bottom line. 
"Both the GAAP and non-GAAP second fiscal quarter 2020 outlook below take into account the anticipated impact to the Company, based on its current estimates, of the recently announced export restrictions pertaining to Huawei and certain of its affiliates, imposed by the U.S. Department of Commerce. The Company is continuing to review and assess the impact of the export restrictions on its products and services, and is unable to predict the full impact such restrictions may have on its results of operations," the company's earnings report said. 
As a result, analysts at Oppenheimer lowered their price target to $52 from $60. Analysts at Piper Jaffray lowered their price target to $53 from $58. Analysts at B Riley lowered their price target to $60 from $65. 
Semtech shares were down almost 7% to $41.08 Thursday afternoon.