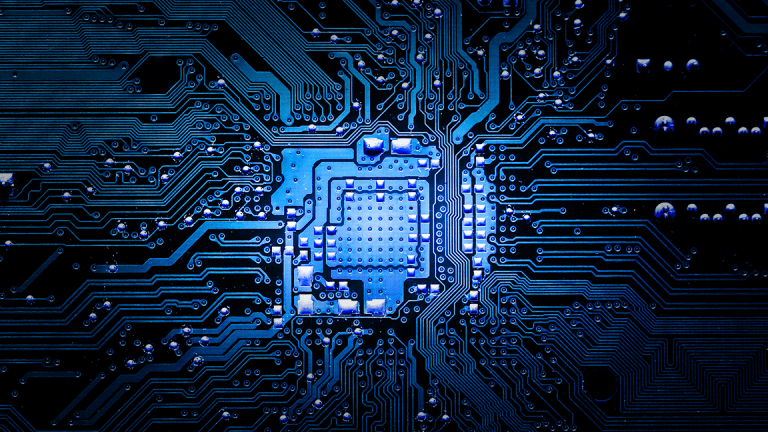 Sanmina Surges on Strong Second-Quarter Earnings
Shares of electronic components manufacturer Sanmina jump after the company reports better-than-expected second-quarter earnings.
Shares of electronic components manufacturer Sanmina (SANM) - Get Report jumped more than 15% on Tuesday after the company reported fiscal second-quarter earnings that surpassed analysts' forecasts.
Sanmina shares surged $4.60 t $34.05 on the Nasdaq Stock Exchange after the company said its net income almost doubled to $65 million, or 91 cents a share, from $36.9 million, or 50 cents a share, in the comparable year-earlier period.
Analysts polled by FactSet had been expecting per-share earnings of 74 cents. Revenue climbed to $2.1 billion from $1.8 billion.
"We exceeded our expectations for the (fiscal) quarter," CEO Michael Clarke said in a statement. "We remain confident in our ability to drive profitable growth and positive cash flow from operations over the remainder of fiscal 2019," he added.
For its fiscal third quarter, Sanmina said it expects earnings of between 60 cents and 70 cents a share, or between 72 cents and 82 cents a share on a non-GAAP diluted basis. On the sales side, it forecast revenue of between $1.93 billion and $2.03 billion.
According to recent Securities and Exchange Commission filings, Sanmina shares are almost entirely owned by hedge funds and other institutional investors. Recent filings show that asset management firms including BlackRock, Vanguard and Foundry Partners have all recently boosted their holdings in the San Jose-based company.
Founded in 1980, Sanmina designs, manufacturers and provides electronic components and services.