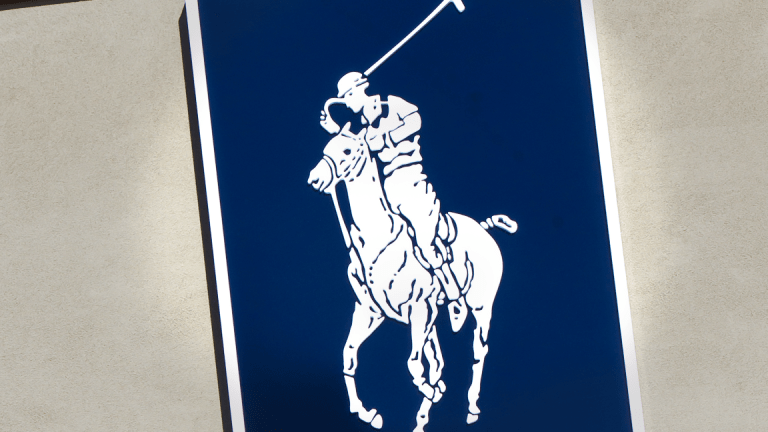 Ralph Lauren Falls as North America Sales Decline
Ralph Lauren's fourth-quarter earnings tops analysts' estimates.
Ralph Lauren (RL) , the clothing company behind Polo and Chaps, is falling 5% in trading to $112.36 despite fourth-quarter earnings topped analysts' estimates after the company reported a decline in North American sales. 
The New York-based company reported fourth-quarter profit of $1.07 per share, a nearly 20% increase from a year earlier, on revenue of $1.5 billion, which fell 1.5%.
Analysts polled by FactSet were expecting the company to report earnings of 89 cents per share on revenue of $1.48 billion. 
The company said that it increased its marketing budget by 13% in an effort to win over the next generation of customers and focused on growth overseas. European revenue increased 4% to $435 million as a result, while North America revenue was down 7% to $708 million. Asia revenue grew 6% to $273 million.
"Our Next Great Chapter plan is off to a good start - in its first year, we outperformed our commitments across key metrics, including revenue, quality of sales, operating income and EPS," said Patrice Louvet, president and CEO. "It has been an exciting year of progress and continuous learning in our multi-year journey. We returned to revenue growth one year ahead of plan, average unit retail was better than we expected across all regions and channels as we continued to elevate the brand, and we saw particular strength across our international regions as we invested in product, marketing and distribution."
The company also announced that it boosted its quarterly dividend by 10% to 69 cents per share. The next dividend is payable July 12, to shareholders of record on June 28.