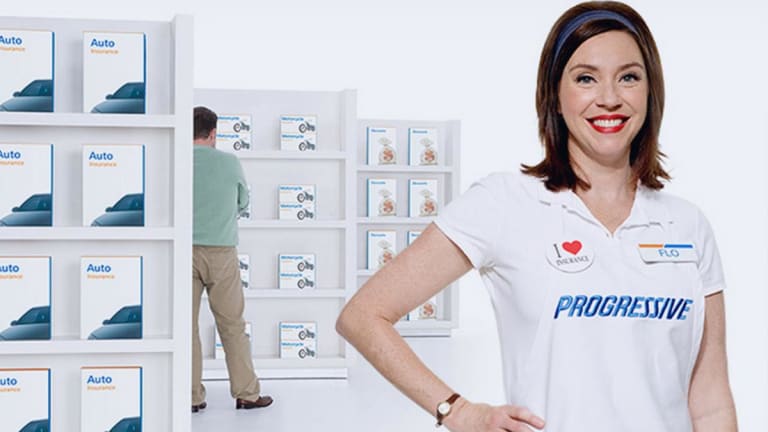 Progressive Shares Jump on Positive Earnings
Shares of auto insurance provider Progressive post solid gains after the company reports first-quarter earnings that surpass analysts' expectations.
Shares of auto insurance provider Progressive (PGR) - Get Report gained more than 6% on Tuesday after the company reported first-quarter earnings that surpassed analysts' expectations.
Progressive's stock rose 6.46%, or $4.67, to $76.93 on the New York Stock Exchange after reporting first-quarter net income of 1.08 billion, or $1.83 a share, vs. $708 million, or $1.22 a share in the comparable year-earlier period. Analysts surveyed by FactSet had been expecting per-share earnings of $1.38.
An increase in premiums as well as higher investment income and stronger fee and service-related revenues helped boost the bottom line, the company said.
Net premiums written were $9.2 billion during the quarter, up 16% from nearly $8 billion in the year-ago period. Net premiums earned grew 18% year-over-year to $8.5 billion from $7.2 billion a year ago, the Progressive said.
Operating revenues were $8.9 million, up 19% year over year. Those gains were offset by higher costs, which also increased 19% year over year to $7.7 billion, driven by an 18% rise in losses and loss-adjustment expenses, a 19% increase in policy acquisition costs and a 19% gain in other underwriting expenses.
The company's so-called combined ratio -- which indicates the percentage of premiums paid out as claims and expenses -- fell 40 basis points from the prior-year quarter's level to 88.8%.
Progressive provides insurance for personal and commercial cars and trucks, motorcycles, boats, recreational vehicles and homes.