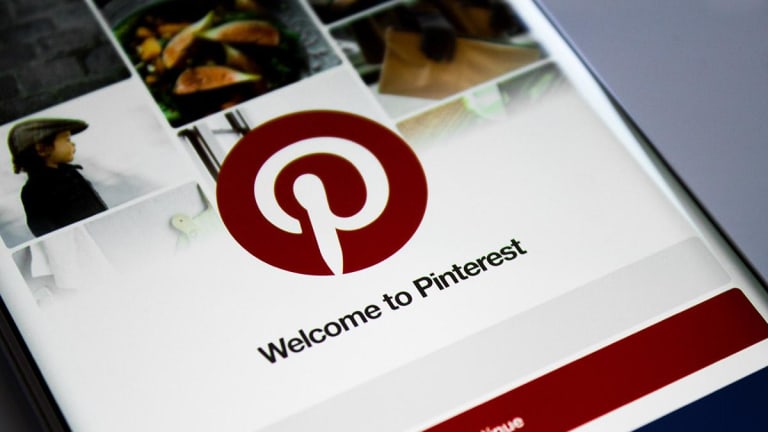 Pinterest Shares Tumble on on Earnings Miss in First Post-IPO Report
The company reduced its net losses, but not by enough to meet expectations.
Shares of image sharing service Pinterest (PINS) are down more than 12% Thursday after hours after the company reported a first quarter net loss that was wider than analysts were anticipating. 
The company reported a 54% increase in revenue to $202 million, ahead of analyst estimates of $200.7 million, while shrinking its non-GAAP net loss to 32 cents per share from 38 cents per share a year ago. However, analysts were expecting the company to report a net loss of just 11 cents per share. 
Thursday's release is Pinterest's first since it debuted as a public company in April. Pinterest has performed well since its IPO, which was priced at $19 per share, but on Thursday after-hours, shares were down 12.3% to $27.06.
"The IPO was a significant milestone, but our focus at Pinterest hasn't changed. We want to help people discover inspiring ideas for every aspect of their lives, from fashion and home decor to travel and fitness," said Ben Silbermann, Co-Founder, President and CEO of Pinterest. "Our success can be seen in our Q1 results, and we're excited to continue to grow our reach and impact in the years to come."
For the year, the company expects total revenue between $1.06 billion and $1.08 billion, in line with analyst estimates of $1.07 billion, according to FactSet.