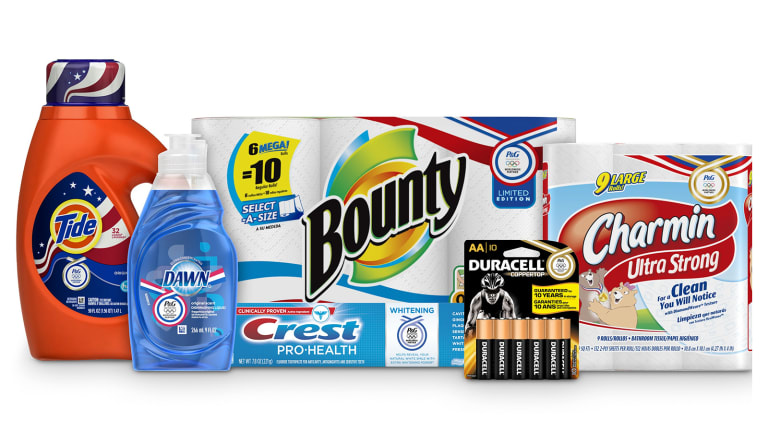 P&G's Quarter Concerns Wells Fargo, but Firm Maintains 'Market Weight' Rating
Procter & Gamble suffered from a third-straight quarter of falling prices.
Falling product prices hurt Procter & Gamble (PG) for the third-straight quarter even though the consumer products maker reported a fourth-quarter earnings beat Tuesday before the opening bell. 
Shares of Procter & Gamble were falling, showing volatility Tuesday as Wells Fargo maintained its "market weight" rating on the stock while pointing out that the firm doesn't "see many catalysts to drive shares higher." 
While the company reported fourth-quarter core earnings growth of 11% year over year to 94 cents per share, topping analysts' expectations of 90 cents per share, it also reported that product prices declined for the third consecutive quarter by 2%. 
Organic sales grew by 1% in the period, below Wells Fargo's own expectations of 2% and Wall Street's consensus expectation of 2.1% growth. 
"PG has undergone a large amount of organizational change and we are just beginning to see improvement to the top line. However, share losses continue, margin progression is slowing and we believe the market is fully valuing the progress made to date," Wells Fargo said. 
P&G is rising 0.3%.