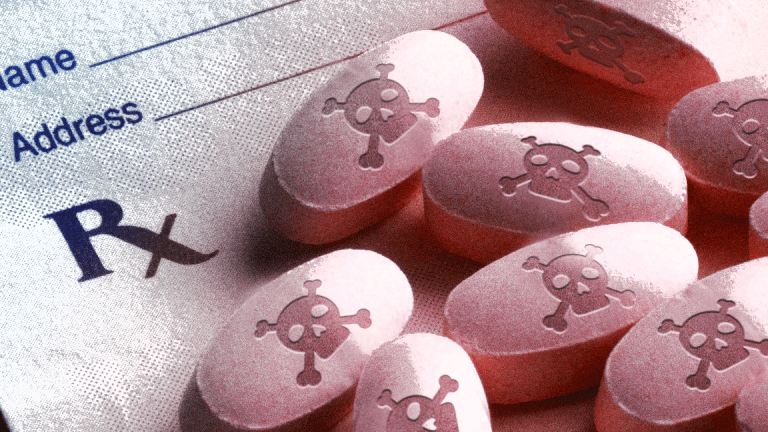 Opioid Maker Insys Sinks After Saying It May Be Forced to File Bankruptcy
The company says it has liabilities of more than $240 million for proposed settlements of its various legal matters.
Insys Therapeutics (INSY) shares were down 77% Monday after the company said that it is considering filing for bankruptcy protection due to the financial burden from litigation tied to its role in perpetuating the opioid crisis in the United States.
The company said it had liabilities of $240.3 million as of the end of March for proposed settlements of its "various litigation matters, and there are more matters for which we have not been able to determine a reasonable estimated loss."
The company also said it was uncertain that it will be able to complete a final settlement with the Department of Justice, including the execution of a security agreement related to the company's assets to collateralize payments under the settlement. 
"If we are unable to continue as a going concern, we may have to liquidate our assets and may receive less than the value at which those assets are carried on our audited consolidated financial statements, and it is likely that investors will lose all or a part of their investment," the company said in its first-quarter earnings release. 
Insys added: "It may be necessary for the company to file a voluntary petition for relief under Chapter 11 of the United States Bankruptcy Code in order to implement a restructuring. Therefore, trading in our securities is highly speculative."
Earlier this month, founder John Kapoor became the first top executive to be successfully prosecuted for his role in pushing highly addictive opioids on the American people. He and four other executives from the company were accused of bribing doctors to prescribe a fentanyl spray called Subsys. 
The company reported a net loss of $123.8 million, or 55 cents per share, on an adjusted basis. The company said it has a cash pile of $87.6 million with no debt outstanding in the first quarter.