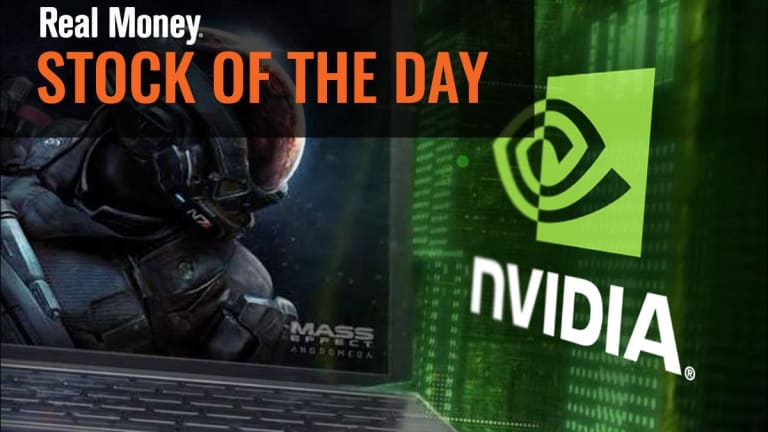 Nvidia Performed Admirably in Challenging Environment, Analysts Say
Nvidia shares have traded in bear territory, down more than 20% from their 52-week high of $292.76. They're up on Friday.
Shares of Nvidia (NVDA) are rising Friday following the company's July quarter earnings and revenue beat, which led to an avalanche of positive analyst reports from research firms.
Nvidia shares are up 6.4% to $158.28
Piper Jaffray - Overweight Rating, $200 Price Target
"[While] there appears to be some continued spending weakness at select hyperscale customers, we are encouraged at the return to sequential growth in the July quarter and expected sequential growth in the October quarter. Finally, Nvidia has done an excellent job managing costs in the current environment, and with the solid gross margin guidance, we see leverage as the company returns to historical growth."
JPMorgan - Overweight, Target Lowered to $205 from $200
Nvidia "continues to execute across all segments. While 1H is typically seasonally weaker than 2H, we expect solid demand in PC gaming to be a strong revenue driver for the company, offsetting PC OEM, which is in secular decline. We expect the data center segment to grow strongly as hyperscale customers continue to embrace GPU-accelerated deep learning for processing large data sets."
Barclays - Neutral, Price Target Lowered to $170 from $180
"Gaming is doing better, particularly with the Super launch, and the company indicated they would reach normalized levels by the end of October. But in all, with the FY guide off the table last quarter, we are unsure what the follow through will look like into what should be a seasonally better January, let alone the macro issues at play. Net net, we didn't get any red flags but we didn't leave feeling better either and stock may have a good day but is likely range bound given the overhand and sell through risk into seasonal period."
RBC Capital Markets - Outperform, $190 Price Target
"The print and guide was solid particularly given lowered expectations. We think we're past the bottom in Data Center and should see notable Q/Q growth in Q3 and long-term DC growth should sustain in high teens to 20% on a normalized basis."
Deutsche Bank - Hold, $160 Price Target
"Overall, we expect this report/guide to be `good enough' in the near-term as the largely expected weaker revenue outlook is offset by better gross margins. Longer-term, we continue to see NVDA well positioned across a number of vectors (Datacenter, Provis, Automotive). However, with little change to our long-term EPS estimates, datacenter uncertainty remaining elevated, and an already premium valuation, we continue to see the stock as fairly valued."