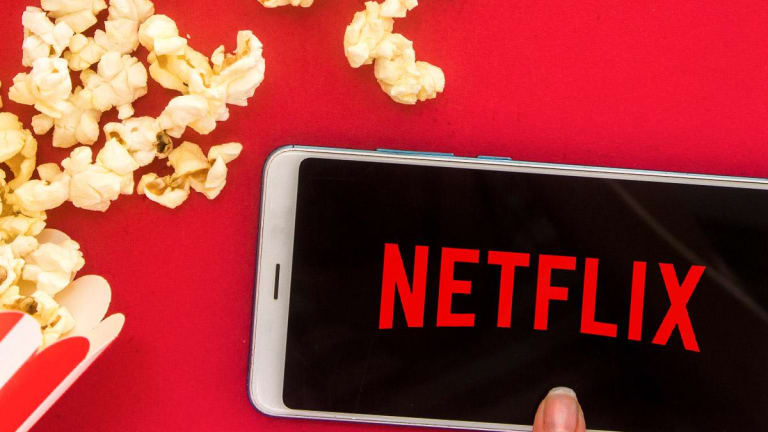 Netflix Jumps on Q3 Results: What Wall Street's Saying
Several analysts adjusted their price targets for the streaming giant's stock following its Q3 report.
Netflix (NFLX) - Get Netflix, Inc. Reportbeat earnings and subscriber growth estimates for its third quarter, but its guidance for the fourth quarter came in light. Still, the results were not as bad as feared, and Netflix shares popped after the results were announced after the close on Wednesday, and were rising 4.55% to $299.30 on Thursday.
Here's what analysts were saying:
RBC (Outperform, Price Target reduced from $450 to $420)
At the margin, we come away less bullish on Global Subs Adds, slightly more confident on the margin outlook, and slightly less positive on NFLX's pricing power. We note that NFLX no longer expects FY19 to be a year of Global Sub Add acceleration, which is in part due to minor elevated churn due to price increases, less precision in forecasting the impact of a content slate consisting of newer IP launches, and forthcoming competition. We, however, remain bulls, both medium-term and long-term. 
-Mark Mahaney
CFRA (Buy, Price Target reduced from $400 to $365)
We reduce our 12-month target by $35 to $365 on '20 price-to-sales of 6.50x, a notable premium vs. peers. With higher content and marketing spending, we cut our '19 EPS estimate by $0.09 to $3.38 and '20's by $0.21 to $5.52. Q3 global paid subscriber additions of 6.8M (up 6.3M internationally and 0.5M in the U.S.) was a tad below NFLX's target of 7.0M (6.2M and 0.8M); the shortfall was mainly in the U.S. as NFLX cited the impact of a recent price hike. Q4 guidance for 7.6M net adds (7.0M and 0.6M) suggests further international traction (with potential upside on local language content and mobile-first markets) vs. more U.S. caution (amid intensifying competition). Q3 GAAP EPS of $1.47 vs. $0.89 beat the consensus view of $1.05, with a non-recurring currency gain. Revenues rose 31% with global average revenue per user up 9% (up 12% ex-forex). Operating margin markedly widened as NFLX reaffirmed its 2019 target of about 300 basis points of margin expansion and set a similar goal for '20.
-Tuna N. Amobi
Instinet (Neutral, Price Target increased from $310 to $330)
3Q paid net adds were mixed, with domestic slightly below consensus and international above (international expectations in particular were low heading into the print). The beat on the bottom line was largely due to the timing of content and marketing spend shifting to 4Q, and the company reiterated its full-year op margin guidance (13%) and free cash flow deficit (-$3.5bn) while guiding to 300bps of margin leverage in 2020. 4Q net add guide incorporates some conservatism driven by three factors: elevated churn from US price increase, new competition and content slate featuring lots of new IP.
-Mark Kelley
Goldman Sachs (Buy, Price Target increased from $360 to $400)
"We see considerable upside to management's subscriber guidance for 4Q and consensus expectations for next year given the strength of the content slate, a more stable pricing environment, and weakening competition from traditional television. As Netflix's content investments, distribution partnerships and marketing drive subscriber growth significantly above consensus expectations and the company approaches an inflection point in cash profitability, we continue to believe shares of NFLX will significantly outperform." 
- Heath Terry
Cowen (Outperform, Price Target reduced from $435 to $415) 
"Net-net, we think it exceeded muted expectations into the print. There was substantial breadth of content this quarter with roughly 720 Original hours (per our est), up roughly 7% year-over-year, led by titles like Stranger Things S3, Mindhunter S2, and Orange is the New Black."
- John Blackledge