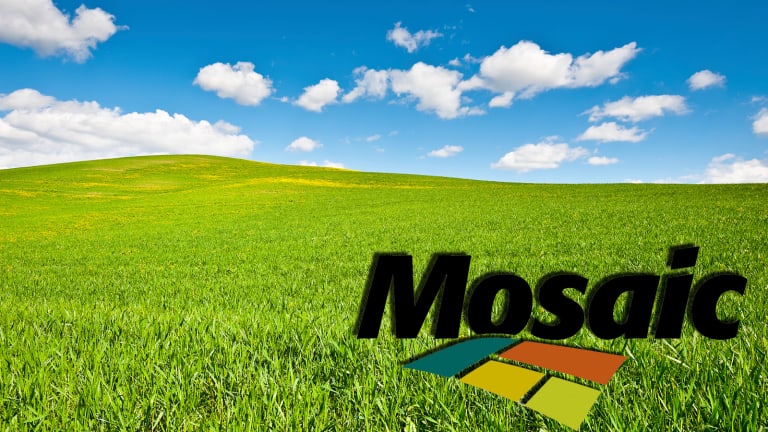 Mosaic Sinks Deep After Slashing Guidance
The fertilizer makes slashes full-year guidance and the stock tumbles.
Mosaic (MOS) shares were sinking Tuesday as investors ignored a solid first quarter and instead focused on the company's slashing of forward-looking guidance.
The company now expects adjusted earnings for the year of between $1.50 and $2 per share, down significantly from its previous expectation of earnings between $2.10 and $2.50.
The Minnesota-based fertilizer maker reported that higher costs impacted all of its businesses, including costs associated with the impacts of weather in North America, and regulatory changes in Brazil. 
"Mosaic overcame weather and regulatory changes to deliver solid results. We expect our resilient and strong business to generate good results this year and across the business cycle," said Joc O'Rourke, president and CEO.
For the just concluded quarter, the company reported earnings of 25 cents per share on revenue of $1.9 billion. Analysts were expecting the company to report earnings of 21 cents per share on revenue of $1.865 billion. 
Shares fell 9.1% to $22.98.