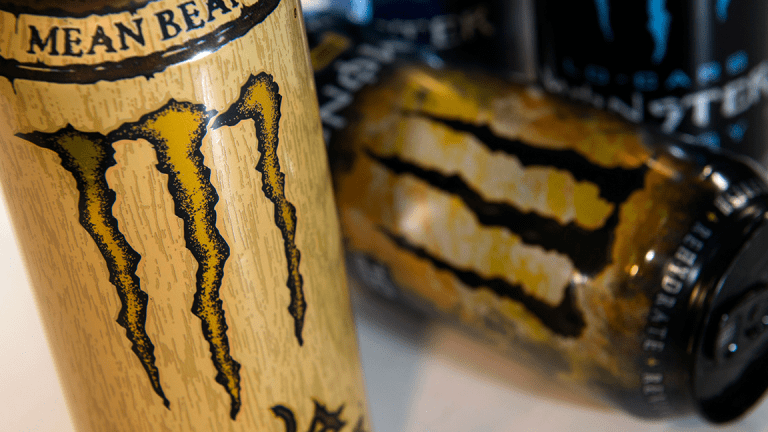 Monster Beverage's Earnings Scare Away Investors
Monster Beverage misses analysts' top- and bottom-line estimates.
Shares of Monster Beverage (MNST)  were down more than 5% Thursday following second-quarter earnings and revenue that missed analysts' estimates. 
The Corona, Calif.-based company reported second-quarter earnings of $292.5 million, or 53 cents a share, up from the $270.1 million, or 48 cents a share, it reported a year ago. Revenue for the period rose 8.7% year over year to $1.1 billion.
Analysts were expecting the beverage maker to report earnings of 56 cents per share on revenue of $1.13 billion. 
"We are pleased to report record gross and net sales in the 2019 second quarter, driven by our Reign Total Body Fuel™ high performance energy drinks, which we launched in the first quarter, as well as growth in our Monster Energy brand energy drinks both domestically and internationally," said CEO Rodney Sacks. 
Sacks went on to talk about the release schedule for the company's next slate of drinks, as well as Monster's international ambitions. 
"Our Monster Energy brand energy drinks were launched in a number of new countries during the quarter in the Middle East, Latin America and the Caribbean. Later this year we are planning to introduce a number of new Monster Energy brand energy drinks in the United States and in various international markets," Sacks said. 
Monster shares were down 5.4% to $57.13 in trading Thursday.