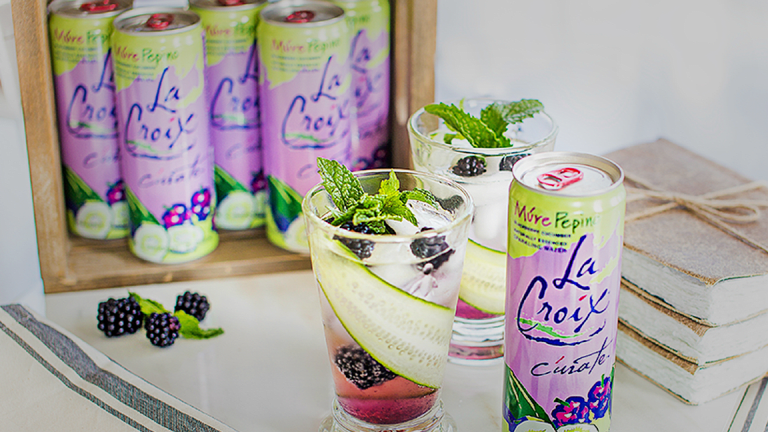 National Beverage Stock Fizzles Out on Dismal Earnings, Bizarre CEO Mea Culpa
Mismanagement nor woeful acts of God but 'injustice' is behind big drop in quarterly earnings, says CEO Nick Caporella.
Shares of National Beverage Corp. (FIZZ) - Get National Beverage Corp. Report staged a whopping double-digit percentage drop on Friday after the company reported earnings that fell flat of analysts' expectations, and the CEO issued an eyebrow-raising mea culpa.
National Beverage stock slid more than 22% at the opening bell on Friday, plunging $15.76 to $52.51 a share on the Nasdaq.
The maker of trendy LaCroix carbonated water reported after the closing bell on Thursday that net income for the three months ended Jan. 26, fell almost 40% to $24.8 million, or 53 cents a share, from $41 million, or 88 cents a share, the comparable year-earlier period.
Analysts surveyed by FactSet had been expecting earnings of 76 cents a share. Revenue for the three-month period slipped 2.9% to $220.9 million.
In an unusual statement accompanying the quarterly numbers, National Beverage CEO Nick Caporella apologized for the company's poor performance, assuring investors it wasn't the result of "mismanagement nor woeful acts of God" but precipitated by "injustice."
"We are truly sorry for these results stated above. Negligence nor mismanagement nor woeful acts of God were not the reasons - much of this was the result of injustice!

-- National Beverage CEO Nick Caporella
"Managing a brand is not so different from caring for someone who becomes handicapped," continued Caporella. "Brands do not see or hear, so they are at the mercy of their owners or care providers who must preserve the dignity and special character that the brand exemplifies.
"It is important that LaCroix's true character is not devalued intentionally − in any way. National Beverage Corp. is and will remain the preeminent innovator that adds zest and authenticity to the 'sparkling water' phenomenon in North America."
Caporella added: "There is no greater passion than the kind that creates the wonderful refreshment and contentment described as unique! No doubt, the sound and personality of the word LaCroix, coupled with the awesome experience of its essence and taste ... is unique.
"One can be induced to purchase by cheapening price or giving away a product, but falling in love with a feeling of joy is the result of contentment. Just ask any LaCroix consumer ... Would you trade away that LaLa feeling? 'No way, they shout - We just love our LaCroix!' I am positive they respond this way each and every time."