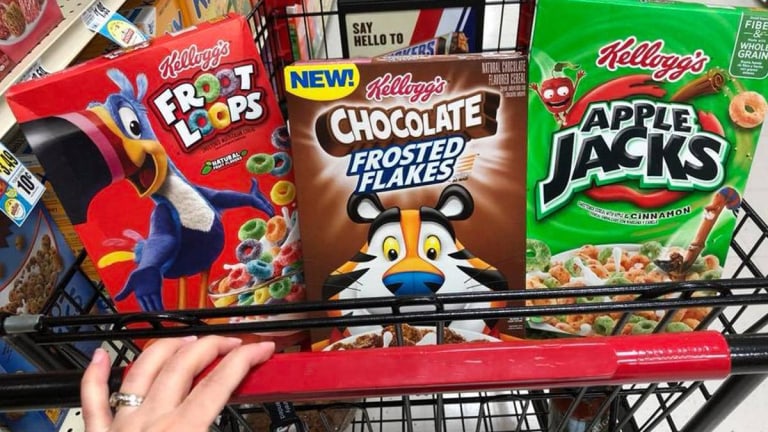 Kellogg Shares Soggy After Cereal Maker Misses on Revenue, CFO Steps Down
Kellogg announces Chief Financial Officer Fareed Khan will be stepping down.
Cereal maker Kellogg (K)  was down nearly 4% in trading Thursday following its first-quarter earnings release and after the company announced that Chief Financial Officer Fareed Khan was stepping down and would be replaced by Amit Banati, who heads the company's Asia Pacific, Africa and Middle East business. 
Khan will officially leave Kellogg on July 1. 
"We thank Fareed for his valued contributions during a period of major change at Kellogg Company" said Steve Cahillane, Kellogg's chairman and CEO. "He has been a trusted partner in creating and implementing our Deploy For Growth strategy, aimed at returning the company to sustainable, profitable growth. We wish him the very best in his next endeavors."
The company reported an adjusted profit of $1.01 per share on revenue of $3.52 billion, easily topping analysts' earnings expectations of 95 cents per share on revenue of $3.54 billion. Profit fell 20% from the year-ago period. 
"Coming out of Q1, we remain squarely on strategy and on plan," said Cahillane. "We improved our top-line growth through more and better innovation, momentum on revitalized brands, and continued expansion in emerging markets. We also restructured our organization for greater agility, and further reshaped our future portfolio by reaching an agreement to sell certain brands later this summer."