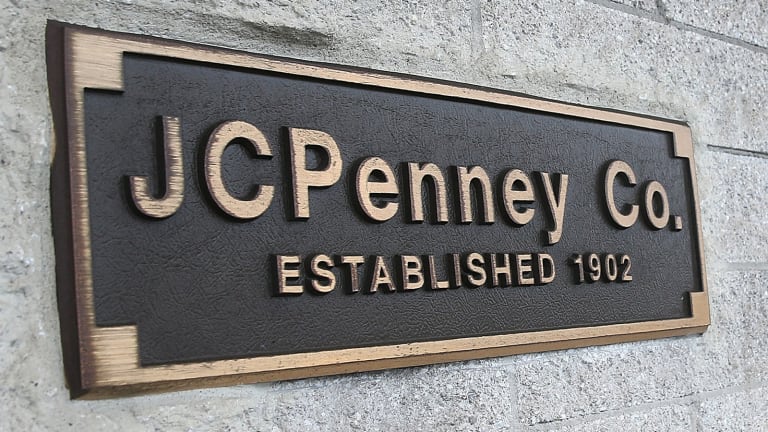 J.C.Penney Tanks as Company Explores Debt Restructuring Plan - Report
The struggling department store chain has debt totaling about $4 billion that is scheduled to come due in the next few years.
J.C. Penney (JCP) shares were down nearly 10% in premarket trading Friday as the company has hired advisers to explore debt restructuring options, Reuters reported citing sources. 
The department store chain has total debt of about $4 billion that will come due in a few years. The company currently has more than $1.5 billion available under a revolving credit line. 
Between 2014 and the first quarter of this year, the company has reported losses of more than $1.7 billion. After declining more than 50% over the past 12 months, J.C. Penney's market cap now sits at about $342 million. 
In the first quarter, the company reported a doubling of its net loss to $154 million as same-store sales continued to disappoint despite the company committing to closing underperforming locations. 
Other options include raising additional cash or negotiating with creditors to extend debt maturities, sources told Reuters. 
J.C. Penney shares were down 9.77% to 97 cents per share Friday morning.