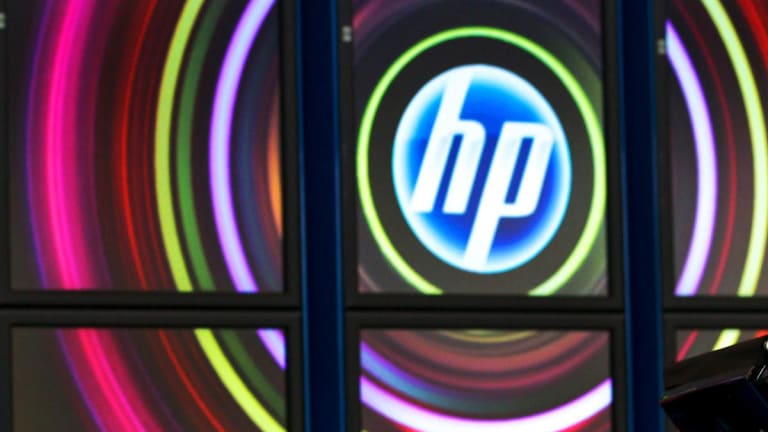 How to Trade HP and Hewlett-Packard Enterprise on Earnings
Hewlett Packard Enterprises and HP Inc. are both reporting earnings Thursday after the close. Let's look at how to trade them whether they rise or fall post earnings.
Following a volatile session amid a choppy week of trading, HP Inc. (HPQ) - Get HP Inc. Report  and spinoff Hewlett Packard Enterprise (HPE) - Get Hewlett Packard Enterprise Company Report  report their quarterly results on Thursday after the close. Let's look at how to trade them whether they rise or fall post earnings.
Both stocks have been unimpressive over the past 12 months, and that's putting it kindly. HP Inc. has seen its shares fall 13.5%, while HP Enterprise has seen its sink 17.8% over the past year.
The longer the time frame, though, the better these names have done. Both stocks are about flat over the past two years, and while tech investors aren't exactly bragging about those returns, they may be happy about the stocks' three-year run. HPE and HPQ are up 54.75% and 63.8% over the past 36 months, respectively.
Investors' now hope that, despite all the trade-war worries circulating around Wall Street, these names can find a way to rally after the bell. Let's look at their charts to see what could happen.
Here are the earnings expectations for HP Inc. 
Trading HP Inc. Stock (HPQ)
Above is a two-year weekly look at HP Inc. stock, while below is a daily shot. Both highlight how much this one has been struggling lately.
As you can see in both charts, shares briefly escaped long-term downtrend resistance (blue line), but have again fallen victim to the declining trend in recent months. That's emphasized by short-term downtrend resistance (purple line) and by the fact that HP Inc. stock can't hurdle its 10-week moving average.
This can also be seen below as HP Inc. stock also struggles with its 50-day moving average.
So what are we looking for post-earnings?
Should the stock rally, we need to see shares hurdle the 50-day and 10-week moving averages near $19.70. If it can do that, it will open the door to a potential rally to the $20.30 to $20.50 range. On both charts, investors can see how this level has kept a lid on HPQ stock in recent months.
That would require a move of about 7.7% to the top of that resistance range. If HP Inc. stock can rally above it, though, it opens the door to the 200-day moving average at $22 and for the stock to eventually work on filling its massive gap up near $23.50.
On the downside, it's already frustrating that shares are struggling to stay above $19. Below $18.30 to $18.50, though, and things starts to get dicy. It opens the door to a retest of this month's lows and below that, the 200-week moving average near $17.
Here are the earnings expectations for HPE. 
Trading Hewlett Packard Enterprise Stock (HPE)
HPE stock is a bit easier to decipher. Why? Because the stock has traded in a series of ranges over the past few years. Currently, it's in a range from $14 to $17, and as it hovers closer to the former, bulls need to see $14 hold on the downside. If it fails as support, it opens up the possibility of a decline to prior range support, down near $12 to $12.25.
On a rally, investors need to see Hewlett Packard Enterprise stock clear its 10-week and 50-week moving averages at $15.30 -- roughly 7% above current levels -- in order to make an eventual run to the top of its range.
Currently, the options market is pricing in a ~5.8% post-earnings move on Friday for HPE stock, while pricing in a ~6.1% move for HPQ stock.
This article is commentary by an independent contributor. At the time of publication, the author had no positions in the stocks mentioned.