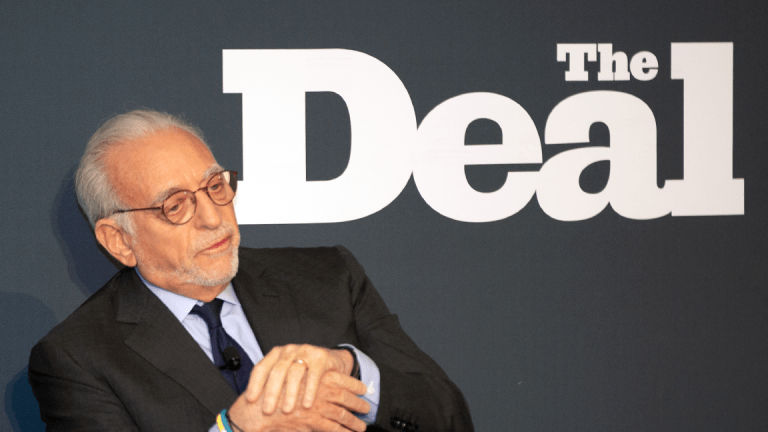 How the Biggest Names in Corporate Governance Feel About Buffett & Dimon's Idea
Could quarterly guidance become a thing of the past?
Could quarterly guidance become a thing of the past?
What would Wall Street do if it no longer had to bother itself with earnings beats, forecasts, misses and guidance?
Rejoice, apparently.
Famed investor and Berkshire Hathaway Inc. (BRK.A) - Get Report (BRK.B) - Get Report CEO Warren Buffett and JPMorgan Chase & Co. (JPM) - Get Report chief executive Jamie Dimon on Thursday, June 7, put forth a plan in which they called for an end to quarterly earnings forecasts in corporate America.
Dimon and Buffett wrote in a Wall Street Journal op-ed that they don't believe quarterly earnings forecasts do anything positive for companies; rather, the practice breeds short-termism in the market.
"In our experience, quarterly earnings guidance often leads to an unhealthy focus on short-term profits at the expense of long-term strategy, growth and sustainability," wrote Dimon and Buffett.
"Companies frequently hold back on technology spending, hiring, and research and development to meet quarterly earnings forecasts that may be affected by factors outside the company's control, such as commodity-price fluctuations, stock-market volatility and even the weather," the executives added.
The two men aren't alone in their position, according to experts who spoke at The Deal's Corporate Governance conference on Thursday. Here's what some of the biggest names in activist investing, corporate governance and strategic planning think about Buffett and Dimon's big idea.
Paul Singer, Founder and President of Elliott Management
"The main point, they made a lot of points, but their main point was that they thought that quarterly guidance should be reduced or eliminated in an effort to make a net subtraction of short-termism in the corporate governance landscape.
"I happen to agree with that, my team agrees with that. Not a bad idea. We don't see the benefits of the quarterly guidance, the [earnings miss by] two pennies and the stock goes down 30% or 10% or whatever it does.
"So there's a good example but so many things that people like us are engaged in are not short-term strategies. If a long-term fix is accomplished and sends the stock up 5% or 25% of 55%, that's not necessarily a short-termist solution."
Nelson Peltz, Founding Partner and CEO of Trian Fund Management
"If the Business Roundtable all signs on and says, 'We're not going give quarterly guidance anymore,' I think that would be the best thing. Then every company could have an excuse to do that."
Cynthia Jamison, Director at Office Depot (ODP) - Get Report , Darden Restaurants (DRI) - Get Report and Big Lots! (BIG) - Get Report ; Chairman at Tractor Supply Co. (TSCO) - Get Report
"I think it absolutely would [build long-term value] but I think it's idealistic to think it'll ever happen.
"Here's the problem. I think there will be demand for it, but I also think if I could wave my magic wand, it wouldn't be the quarterly guidance that's the issue. It'd be the over-reaction to it once people hear whatever the news is."
Sean Connolly, President and CEO of Conagra Brands (CAG) - Get Report
"I do believe that this quarterly guidance piece certainly could lead management teams to make the wrong decisions for the long term. That's not how we run our company and so far we've been successful and I expect that to continue."
Ron Schaich, Founder and Chairman of Panera Bread
"Today, we heard from Jamie Dimon and we heard from Warren Buffett. Cut out quarterly earnings.
"Others are proposing a new long-term stock exchange. This is the kind of thinking. A stock exchange that essentially has differential voting rights based on how long you hold. And that is done in other countries, certain other countries.
"It also proposes a retreat from quarterly earnings guidance and the continual focus on it. A number of other things. Reed Hoffman, Mark Andreessen, Steve Case are all in support of this kind of idea. It's being considered. There's a big implication. Indeed, even though leaders of American finance are increasingly seeking structural solutions."
How to Play Today's Risky Markets. Click here and register for free to watch what top experts from Bank of America, Fisher Investments, Invesco and Wells Fargo say smart investors should do now.
JPMorgan and Darden are holdings in Jim Cramer's Action Alerts PLUS member club. Want to be alerted before Jim Cramer buys or sells JPM and DRI? Learn more now.