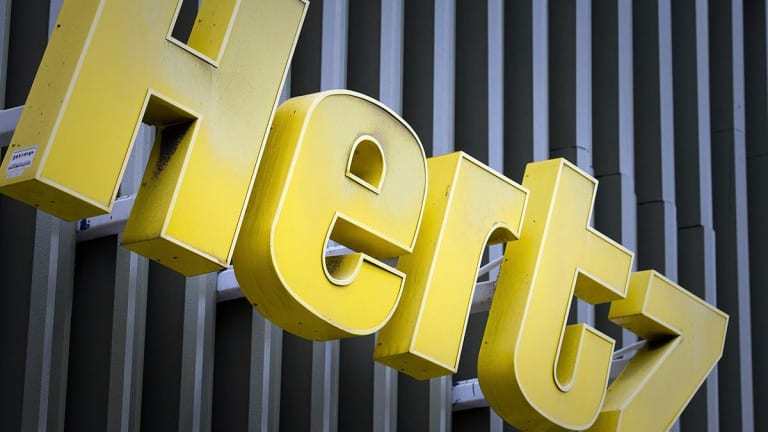 Hertz Zooms Higher After Posting Narrower-Than-Expected Loss
Shares jump after Hertz posts a narrower-than-expected fourth-quarter loss and stronger revenue.
Shares of car and truck rental giant Hertz Global Holdings  (HTZ) - Get Hertz Global Holdings Inc Report  moved higher in early trading on Tuesday after the company reported a narrower-than-expected fourth-quarter loss and higher revenue.
The shares were up a little more than 2% at $19.71 on the New York Stock Exchange. In pre-market trading the stock had jumped as much as 15%. The stock ended the trading day on Monday at $19.29.
Hertz posted an adjusted loss for the fourth quarter of $46 million, or 55 cents a share, vs. earnings of $616 million, or $7.42 share, in the comparable year-ago period. Revenue was $2.3 billion.
The average forecast of analysts was for a loss of 90 cents a share on revenue of $2.15 billion.
The results included a one-time benefit of $679 million, or $8.18 a diluted share, related to U.S. tax reforms. Excluding those numbers, the comparable year-earlier figure was a loss of $64 million, or 77 cents a share. 
For the full year, Hertz posted a loss of $225 million, or $2.68 a diluted share, compared to net income of $327 million, or $3.94 a diluted share, in 2017.
Factoring in the same tax-benefit gains, the company reported a 2018 loss of $14 million, or 17 cents a diluted share, vs. $132 million, or $1.59 a share, in 2017.