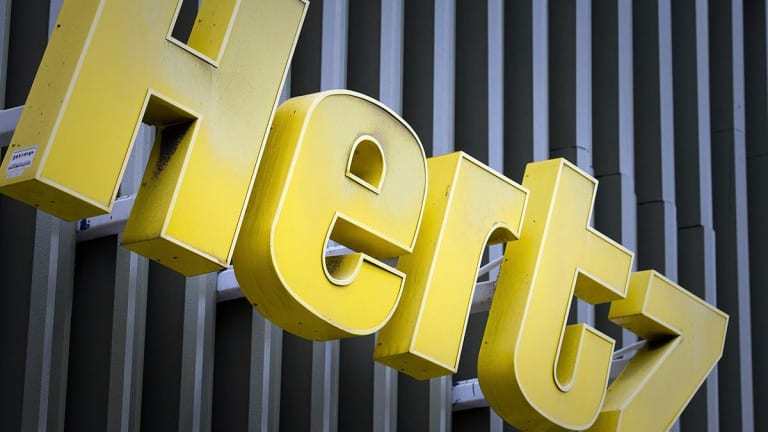 Hertz Rises After Clocking Narrower First-Quarter Loss
Shares of rental car giant Hertz Global Holdings accelerate after the company reports a narrower first-quarter loss.
Shares of rental car giant Hertz Global Holdings (HTZ) accelerated on Tuesday after the company reported a narrower first-quarter loss that was better than analysts' forecasts.
The Estero, Florida-based company reported an adjusted net loss for the first quarter of $83 million, or 99 cents a share, compared with $131 million, or $1.58 a share, for the same period last year. Analysts polled by FactSet had been expecting a loss of $1.35 a share.
Earnings before income, taxes, depreciation and amortization, or EBITDA - an important metric dealing with depreciating assets like cars and trucks - were negative $4 million for the quarter compared to negative $59 million a year earlier, the company said.
Revenue was $2.11 billion vs. $2.06 billion a year ago.
"We continue to drive profitable revenue growth with focus and discipline," CEO Kathryn Marinello said in a statement.
Shares of Hertz were up just over 2% at $20.04 in early trading on the New York Stock Exchange. The shares ended the trading day Monday up 0.6% at $19.72.