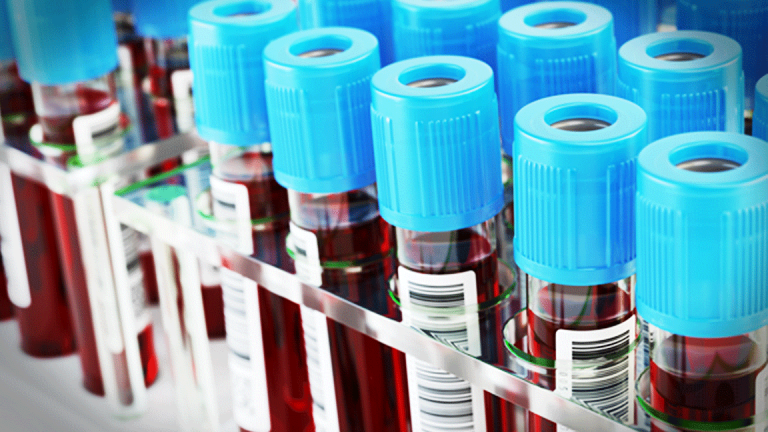 Guardant Health Posts Healthy Post-Earnings Gains
Shares in the cancer-testing services provider jump on a narrower-than-expected fiscal fourth-quarter loss.
Shares of cancer-testing services provider Guardant Health (GH) - Get Guardant Health Inc. Report posted healthy gains on Wednesday after the company reported a fiscal fourth-quarter loss that was narrower than analysts' expectations.
Guardant Health shares surged almost 14%, gaining $10.19 to $84.19 on the New York Stock Exchange, after the company said it lost $25.1 million, or 30 cents a share, in its most recent fiscal quarter, vs. a year-earlier loss of $15.1 million, or $1.27 a share.
The average estimate of analysts surveyed by FactSet was for a loss of 35 cents a share. Revenue came in at $32.9 million, also above analysts' consensus forecasts of an expected $25.8 million.
For the year, Guardant reported a loss of $85.1 million, or $2.80 a share, on sales of $90.6 million.
For 2019, Guardant Health said it expects full-year revenue in the range of $130 million to $135 million, though it also expects to record a loss in the range of $126 million to $129 million.
Based in California, Guardant Health provides cancer detection services through its proprietary blood tests, data sets and analytics. The company's stock has gained more than 125% year to date.