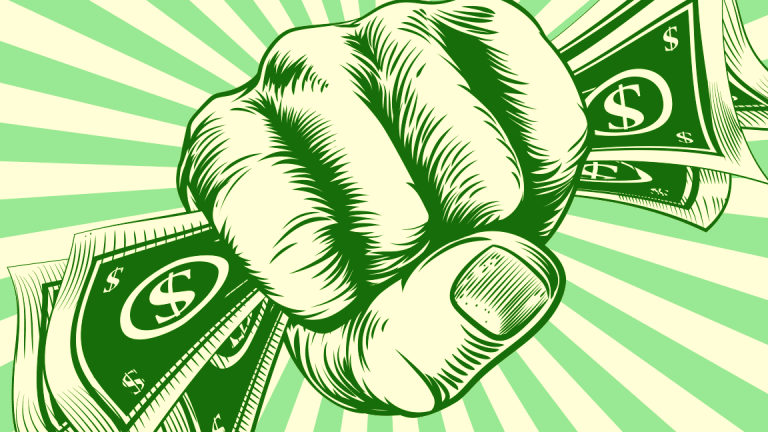 3 'Strong Buy' Healthcare Stocks Poised to Surge
Here are the top healthcare bets ticking all the boxes for analysts.
Bring on healthcare earnings season. 
From the start of the year, the S&P 500 Index undefined has gained about 5%. Likewise, the Healthcare Select Sector SPDR Fund (XLV) has surged 5%. Ahead of earnings season for the group, we have selected three healthcare stocks beating the market in 2018.
Using TipRanks' Stock Screener tool, we quickly discovered the best-rated stocks, filtering by "best analyst consensus" stocks in the healthcare sector. 
Vertex Pharmaceuticals
Shares of biotech giant Vertex Pharmaceuticals (VRTX)  have vaulted 18% since January 2. Just last month, the company benefited from rival Galapagos NV exposing lackluster Phase 2 clinical data in cystic fibrosis.
Here's why this bodes well for Vertex investors.
The biotech player boasts a near monopoly on the cystic fibrosis space in the wake of Galapagos' stumble. There are no short-term rivals in sight for Vertex now, which could translate to robust cystic fibrosis sales. With a second quarter report anticipated on July 25, the 'Strong Buy' stock has notably scored 10 buy ratings in the last 3 months.
J.P. Morgan's Cory Kasimov stands among Vertex's bulls. With a proven track record for realizing 18.9% in average profits on the stock, Kasimov's confident bets on Vertex so far have paid off.
Galapagos' data for Pelican study of corrector GLPG2737 combined with Orkambi proved dismal, true. In fact, the results led AbbVie (ABBV) to ditch pursuing the second triple combination therapy. Yet, Kasimov believes this marks a "meaningful positive development" for Vertex, zapping any "prevailing investor hesitation" to the biotech giant's rule of the cystic fibrosis market. After all, no more competition continues to show just how impressive Vertex's lead in the space soars.
To put it bluntly, Vertex sets a bar that is "enormously high" in this market, and Kasimov continues to rate the stock Overweight. 
Exact Sciences
Cologuard-maker Exact Sciences (EXAS)  has made a claim to a name in the healthcare market with its noninvasive colon cancer screening test. The stock has jumped 23% since the start of the year and has racked up six buy ratings over the last three months. Consensus expectations among best-performing analysts on the Street round out to solid 10% in upside potential ahead for Exact Sciences.
As the company gets set to post its second quarter earnings on August 1, it's hard not to be bullish. 
Baird's Catherine Schulte is a five-star analyst who boasts an impressive 100% success rate when betting on this healthcare stock. Worthy of note, Schulte has scooped a monster 91.3% in average profits on Exact Sciences. The bull rates Exact's stock an outperform with a $58 price target (10% upside potential).
"We believe EXAS is positioned to deliver on/exceed its 2018 guidance, with marketing campaigns, sales force expansion, and health system penetration all potentially helping 2H and beyond," predicts Schulte. Expect this healthcare player to circle $1 billion in revenues in two years.
Neurocrine
San-Diego based biotech company Neurocrine (NBIX)  spotlights a focus on neurologic to psychiatric to endocrine-related disorders. Notably, Neurocrine's lead product Ingrezza is the first FDA-approved treatment for adults with tardive dyskinesia.
The biotech player has enjoyed a stellar 2018 to-date as shares have climbed nearly 30% since July 2. Analytics reveal a unanimous 'Strong Buy' analyst consensus behind this biotech bet. 
With second quarter earnings expected July 31, Oppenheimer's Jay Olson has only become more bullish on Neurocrine. Olson joined the Neurocrine bulls back in January of 2017, and has been confident on the biotech stock ever since. Consider that Olson has a proven 100% success rate in profitable ratings on Neurocrine and has garnered 57.3% in average profits. The analyst rates Neurocrine a Buy and just lifted 12-month target expectations from $110 to $120 (17% upside potential). Olson's upbeat sentiment boils down to even more positive sentiment on Neurocrine's market opportunity in Tourette syndrome.
Currently, Neurocrine management team is hard at work to educate psychiatrists, which has left Olson absolutely "impressed." The analyst contends, "We believe the extensive work required to educate psychiatrists provides yet another competitive advantage to Ingrezza in an untapped TD market that is large enough for multiple competitors."
TipRanks.com offers exclusive insights for investors by focusing on the moves of experts: Analysts, Insiders, Bloggers, Hedge Fund Managers and more. See what the experts are saying about your stocks now at TipRanks.com. Author: Julie Lamb.