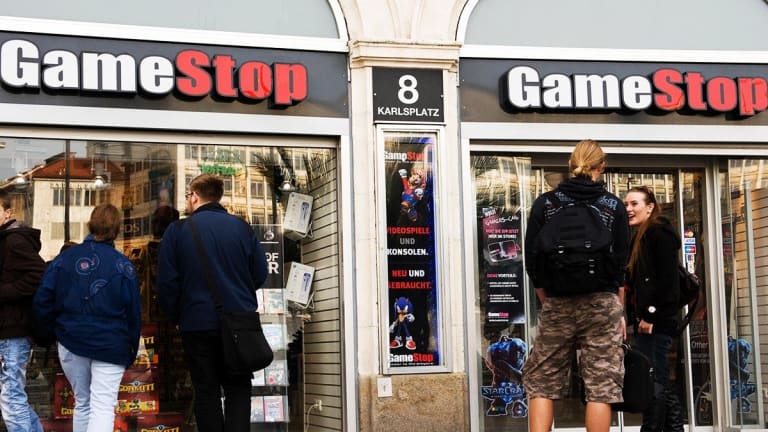 GameStop Jumps on Strong U.S. Holiday Sales Numbers
The video game retailer reports a 3.6% increase in U.S. same-store sales during the holiday period.
Video game retailer GameStop (GME)  rose 1% to $15.93 at the close of trading on Friday after reporting strong holiday season sales in the U.S., though overall results were weighed down by weakness in the international market. 
The Grapevine, Texas-based company reported total global sales for the nine-week holiday period ended Jan. 5, of $2.63 billion. Total comparable-store sales increased 1.5%, including a 3.6% jump in the U.S. 
However, that increase in comps was partially offset by a 3.1% decline in international comps. GameStop operates stores across 14 countries.  
Overall, the company reported a 5% decrease in sales due a shift in the company's fiscal calendar for the 53rd week in fiscal 2017, and the timing of the launch of "Call of Duty," one of the industry's most popular games. 
"As we anticipated coming into the holiday season, we were able to leverage our position as a leader in the video game industry to drive positive comps on top of what was a strong holiday period in 2017. Our comp performance was driven by strong sales in accessories, collectibles and digital which more than offset the decline in pre-owned sales and new video game hardware sales," said Rob Lloyd, GameStop's chief operating officer and chief financial officer.
The company also reiterated its previously announced annual guidance of earnings between $2.55 and $2.75 a share.