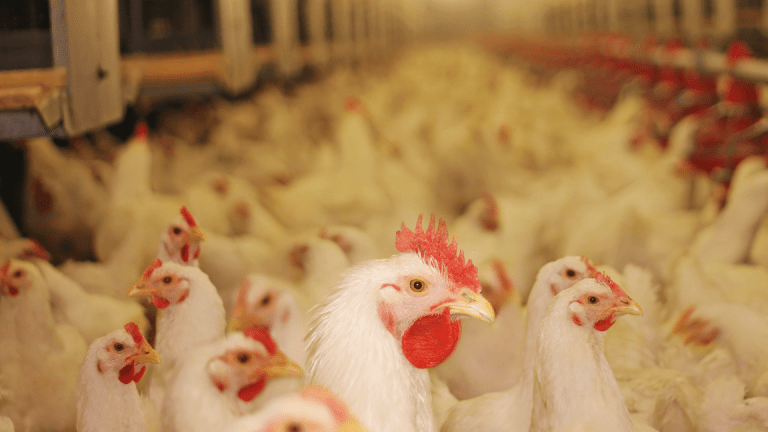 El Pollo Loco Gets Deep Fried After Issuing Weak 2019 Guidance
El Pollo Loco issues fiscal-year earnings guidance below analysts' expectations.
Shares of California-based fast food restaurant El Pollo Loco (LOCO) - Get El Pollo Loco Holdings Inc. Report  were down more than 16% Friday after the company issued 2019 earnings guidance below Wall Street expectations. 
The company expects to earn between 70 cents and 75 cents per share in the fiscal year, short of analysts' expectations of 80 cents, according to FactSet. 
The company reported fourth-quarter earnings of 16 cents per share, topping analyst estimates by 2 cents, while revenue of $106.3 million was also ahead of consensus $104.4 million expectations. 
"We ended 2018 with strong operating momentum, with fourth-quarter results that included a 4.4% system-wide increase in comparable restaurant sales, which was our best performance since the first quarter of 2015," CEO Bernard Acoca said. 
The company is predicting comps growth between 2% and 4% in the year with expectations for the opening of between three and four new company-owned restaurants and another three to five franchised restaurants. 
"We believe these results are evidence that the initiatives we launched during 2018 as part of our Transformation Agenda are gaining traction and driving results," Acoca said. 
El Pollo Loco's stock at one point this year had risen as much as 30%, but a recent downturn has wiped out all of the stock's gains in 2019. Shares have declined more than 11% year to date. 
A Special Invitation:Do you want to learn more about planning for and living retirement from the nation's top experts, including Ed Slott and Robert Powell, the editor of TheStreet's Retirement Daily? Want to learn how to create tax-efficient income in retirement and how to manage and mitigate all the risks you'll face in retirement? Then sign up to attend TheStreet's Retirement Strategies Symposium on April 6 in New York City. For a limited time, you can attend this extraordinary symposium for $149 - a cost savings of $50 off the general admission price of $199.
You can see the full day's agenda, learn about the guest speakers and sign up HERE for this special event.