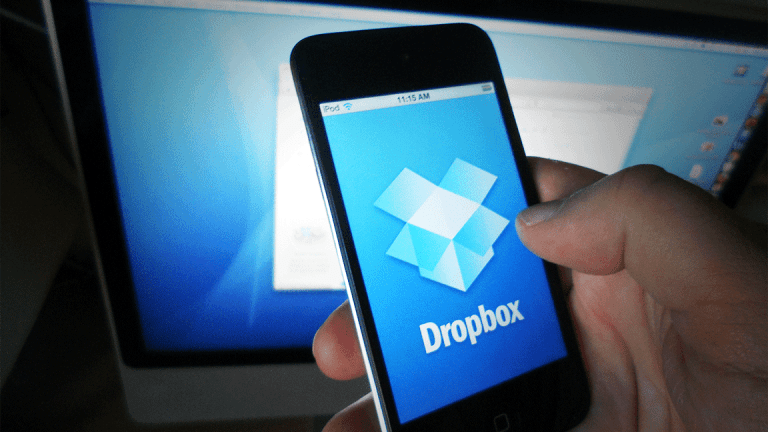 Dropbox Loses Steam Following Earnings Beat
Dropbox topped analysts top- and bottom-line expectations.
Dropbox (DBX) shares were down 1% in trading Friday after the company's first-quarter earnings and revenue beat Wall Street forecasts.
The San Francisco-based company reported first-quarter revenue of $385.6 million, a 22% year-over-year increase, and earnings of 10 cents per share. Analysts polled by FactSet were expecting the company to report revenue of $381.6 million and earnings of 6 cents.
The company forecast current quarter revenue between $399 million and $401 million. Analysts were expecting revenue of $399.4 million. 
The file-sharing company noted that it completed the acquisition of e-signature and document workflow platform HelloSign for $230 million during the first quarter.
"We kicked off 2019 with a strong Q1, driven by continued paying user growth and ARPU expansion," said Dropbox Co-founder and Chief Executive Officer Drew Houston. "Our 22% top-line growth and robust operating margins reflect our efficient go-to-market strategy and operational discipline. We've reached a scale few SaaS companies have achieved and continue to ship product experiences that put Dropbox at the center of our users' workflows. We also closed our first acquisition as a public company with HelloSign, and I'm excited about our future together."
Dropbox shares were trading at $23.