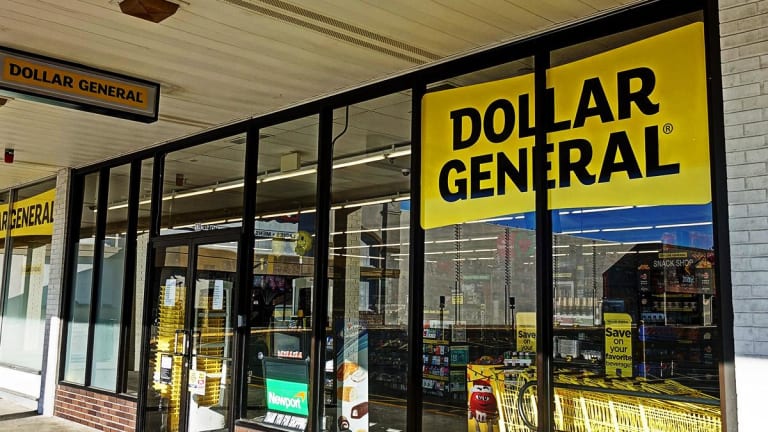 Dollar General's Price May Be Dropping, but It Is Not a Good Bargain
DG's management doesn't seem to believe in the company's ability to adapt and overcome, so why should we?
Hmmm
Dollar General (DG) - Get Report reported the firm's third-quarter results this morning. Not very well received would be a polite way to put it. I must say, that as a trader/investor who either actually trades the names I write about, or at least considers doing so, that this name perplexes.
Do I buy this name on this discount? I'll know the answer to that question by the time we get to the bottom of this piece. There have been many great generals in history. From mid-2017 through this past Autumn, Dollar General acted like Napoleon Bonaparte leading the Grand Armee of 685,000 troops into Russia in June of 1812. This morning, the stock acts more like that same army returning in December of that year with an estimated 22,000 effectives still under command.
The Digits
The firm reported adjusted Q3 EPS of $1.31. The adjustment was a $0.05 charge related to hurricanes that hit the southeastern Untied Sates during the quarter. This result beats expectations of $1.26. Revenue was also strong, both beating expectations as well as sporting 8.8% y/y growth. Same-store sales? Those were positive as well, at 2.8% growth versus a consensus view of 2.4%. Gross profits were lower, but so were expenses, resulting in operating profits that increased 5.9%. On the surface, the execution -- if not stellar -- seems efficient. So, what's the problem?
Dollar General guided full-year results lower. That's the problem. Basically, the firm flat out told us that it expects to have a lousy fourth quarter as it took full-year 2018 EPS guidance from a range of $5.95 to $6.15 down to $5.85 to $6.05. Consensus analyst opinion has been for something in the $6.11 area. DG also took its own revenue forecast down to the very low end of the previous target range of 9% to 9.3% growth.
Reasons
This firm appears to be placing blame for its expected shortfall on the trade condition with China, despite the fact that Dollar General only imports a rough 5% of the merchandise on its shelves. The fact is that many middle managers who sell to the firm have supply lines that run through China. This makes those supply lines vulnerable. I would venture that factors such as rising fuel prices and truck driver shortages are impacting expenses, except that the firm had already stated that expenses were under control, and fuel prices have simply collapsed. An economy that shows signs of softening should offer strength to discount retailers. No sign from management that they feel this overt negative could be a positive for them.
The Bottom Line
It seems to me that despite the discount in this name today, management is not confident. Frankly, I thank them for their honesty, but I cannot invest where I feel that management does not believe in their own ability to adapt and overcome. I certainly will not, in a public forum, lead my readers in a direction that I will not travel with them. If we invest and win, then we're champs. If we lose, management themselves told us so. I have enough on my plate without adding a name where management cannot make me believe. My vote is nay. Even at a discount.
(This column originally appeared at 10:53 a.m. ET on Real Money, our premium site for active traders. Click here to get great columns like this from Stephen Guilfoyle and other writers even earlier in the trading day.)
At the time of publication, Guilfoyle had no positions in any of the securities mentioned.