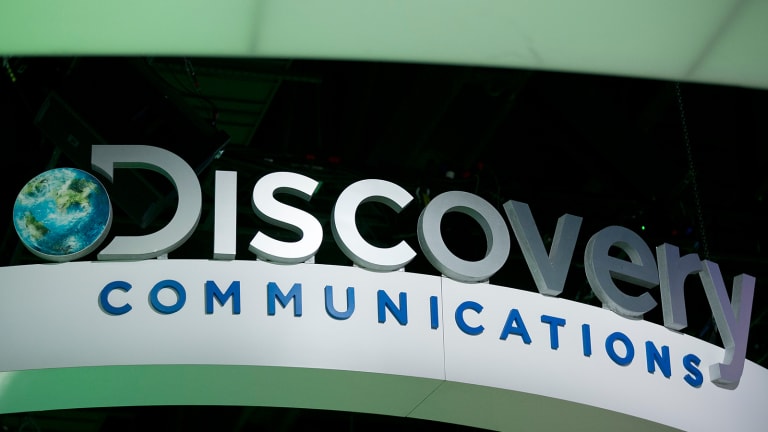 Discovery Declines Despite Earnings Beat, YouTube Deal
Discovery beats Wall Street's first-quarter earnings estimates but the stock falls.
Discovery (DISCA)  reported adjusted first-quarter earnings per share of 87 cents, beating analysts' estimates of 80 cents.
Adjusted operating income (before depreciation and amortization -- a non-GAAP measure of financial performance) also beat, coming in at $1.16 billion vs. the estimate of $1.08 billion. Revenue of $2.71 billion was in line with expectations.
Evercore ISI analyst Vijay Jayant said the company's "playbook continues to work." 
Discovery reached a new distribution deal with YouTube TV, increasing its multichannel video programming presence, or its virtual MVPD services.
"We are a differentiated media company and have the right strategy, assets, brands, and management team necessary to drive additional shareholder value," said David Zaslav, president and chief executive officer, of Discovery. 
Jayant sees a continuation of trends driven by "impressive U.S. advertising pacing, a stable U.S. affiliate business, and integration-related margin expansion both domestically and internationally."
Discovery plans to buy back an authorized $1 billion shares, which Jayant said could be another positive for the stock.
Despite all of the good news, shares were down 6.1% to $29.01 on Thursday.
Discovery stock has 12 buys, 13 holds and one sell rating. Its average price target is $34, according to Bloomberg.