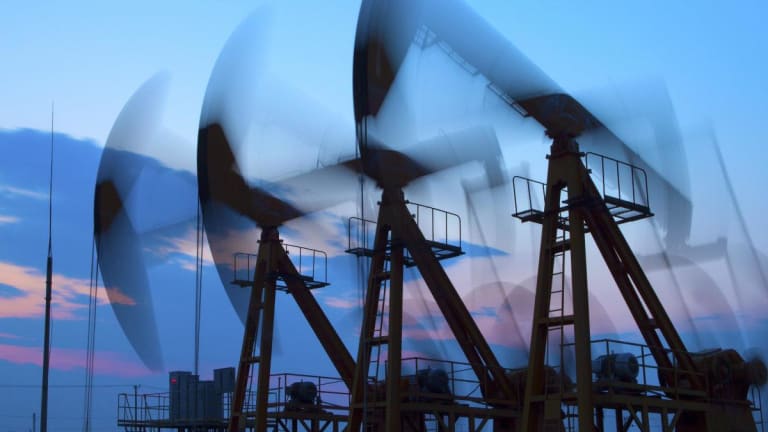 Diamondback Energy Jumps on Earnings Beat, $2 Billion Share Buyback Plan
Diamondback Energy says it will buy back $2 billion of stock.
Midland, Texas-based energy company Diamondback Energy (FANG) - Get Diamondback Energy Inc. Report  was rising sharply after reporting first-quarter earnings that topped analysts' estimates and revenue that missed.
The company reported a profit of $10 million, or $1.39 per share, on revenue of $864 million. Analysts polled by Zacks expected the company to report earnings of $1.36 per share on revenue of $875.2 million. 
"After closing the Energen acquisition in the fourth quarter of 2018, we ensured that Diamondback get off to a fast start in 2019 and showcase the strength of our operations organization and low-cost structure on a larger scale. During the first quarter of 2019, we successfully integrated the addition of almost 300 employees and displayed our best in class execution metrics on a larger capital plan," said CEO Travis Stice.
The mixed earnings were offset, however, by the company's announcement of a $2 billion share buyback plan that will return value to existing shareholders by reducing the number of outstanding shares the company trades. 
"While the consistent growth of our dividend remains our primary return of capital objective, this repurchase program represents the next step in our total return strategy, and signifies Diamondback's evolution from a small cap producer to the large cap Permian pure-play we are today," Stice said.
The company said that the plan will run through 2020. 
Diamondback shares were up 8.2% to $106.28 in trading Wednesday.