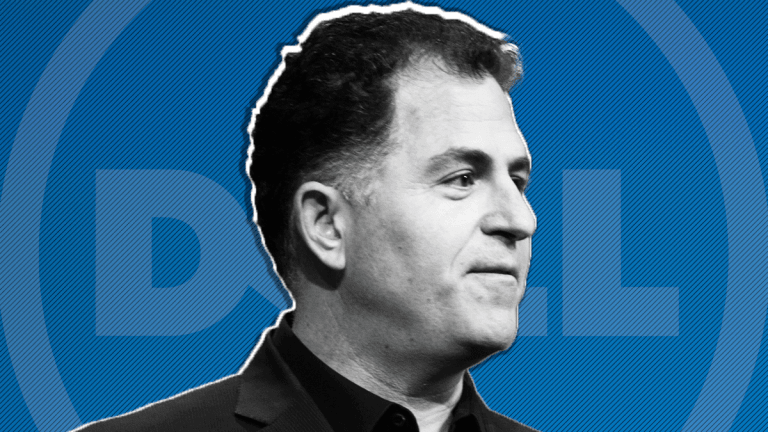 Dell Shares Slip as Q3 Adjusted Net Beats Estimates and Sales Lag
The Round Rock, Texas, computer maker swung to a third-quarter profit. But sales were a bit shy of expectations.
Shares of Dell Technologies (DELL) - Get Report were lower after hours as the computer maker reported that it swung to a fiscal-third-quarter profit from a year-earlier loss on weaker-than-expected 1.6% higher revenue.
For the quarter ended Nov. 1, the Round Rock, Texas, company earned 66 cents a share, or an adjusted $1.75 a share. Revenue reached $22.84 billion from $22.48 billion.
A survey of analysts by FactSet produced consensus estimates of $1.59 a share of profit on $23.04 billion of revenue.
Total GAAP net income for the fiscal third quarter at Dell was $552 million compared with a year-earlier loss of $895 million.
A company statement showed revenue from VMware up 11% to $2.5 billion. Operating profit in this division was $717 million, or nearly 29% of its revenue.
Client-solutions revenue rose 5% to $11.4 billion. Within client solutions, revenue rose 9% on the commercial side and fell 6% on the consumer side.
And revenue in infrastructure solutions fell 6% to $8.4 billion.
Dell shares fell nearly 5% in after-hours trading to $50.68. They'd closed at $53.19, off 3.4%, in the regular session.