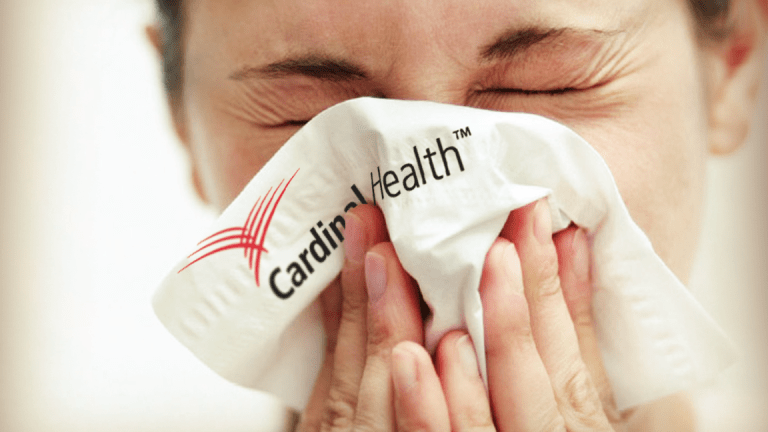 Cardinal Health's Third-Quarter Revenue Miss Grounds Stock
Third-quarter revenue misses estimates but Cardinal Health lifts earnings expectations for the year.
Shares of integrated healthcare provider Cardinal Health (CAH) were down 2.1% to $48.65 after its fiscal third quarter top-line results slightly missed analysts' expectations for the period.
The Dublin, Ohio-based company reported net income of $1.59 per share, easily topping expectations of $1.43. However, the company's $35.23 billion in revenue missed forecasts of $35.26 billion. 
For the year, the company expects to earn between $5.02 per share and $5.17 per share. It previously forecast year earnings of between $4.97 and $5.17 per share. Analysts polled by FactSet expect the company to earn $5.08.
"We are pleased that Cardinal Health again delivered overall operating results that were consistent with our expectations for the quarter," said Mike Kaufmann, CEO. "Solid progress on our strategic initiatives, the recent renewal of our largest customer and our ability to navigate evolving market dynamics give us confidence over the long term."