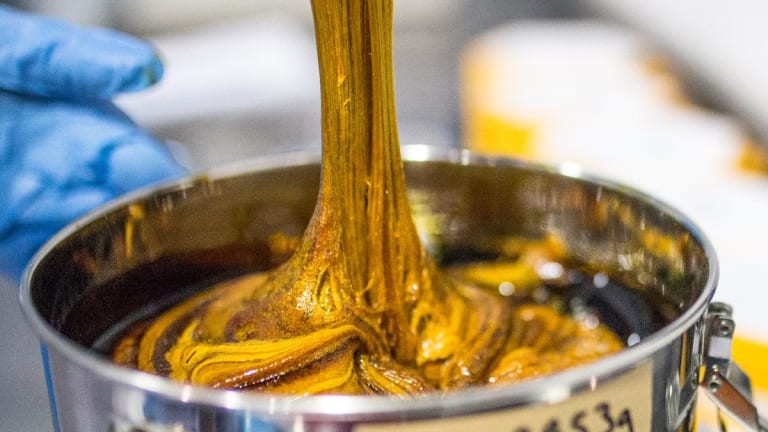 CannTrust Shares Recover After Preliminary Quarterly Loss, New Share Issuance
Shares of Canadian cannabis-products maker CannTrust drop, then rebound, after the company reveals a preliminary quarterly loss and announces new share issuance.
Shares of Canadian cannabis-products maker CannTrust (CTST) - Get CannTrust Holdings, Inc. Report  recovered after dropping more than 6% in early trading on Monday after the company revealed a preliminary quarterly loss and said it plans to issue another US$200 million of additional common shares.
As of mid-afternoon, shares of CannTrust were up 2.5% at $7.29 on the New York Stock Exchange. Earlier the shares were down as much as 6.6%. They ended the day Thursday down 2.2% at $7.11.
In a business update statement, the Toronto-area company said it expects to post revenue of approximately C$17 million vs. C$7.8 million for the quarter ended March 31, 2018.
However, the company said it now expects adjusted net income of between C$12 million and C$14 million for the quarter, and an EBITA loss of between C$3.5 million and C$4.5 million.
Analysts surveyed by FactSet had been expecting a per-share loss of 8 cents. CannTrust didn't provide preliminary results on a per-share basis.
Separately, the company announced that it has filed a preliminary prospectus for a secondary offering of $200 million common stock.
BofA Merrill Lynch, Citigroup, Credit Suisse Securities (USA) LLC and RBC Capital Markets are acting as lead book-running managers for the offering. Jefferies LLC and Canaccord Genuity LLC are also acting as book-running managers.
CannTrust is a federally regulated licensed producer of medical and recreational cannabis in Canada. The company operates a year-round harvesting facility in Pelham, Ontario, and a manufacturing center in Vaughan, Ontario.