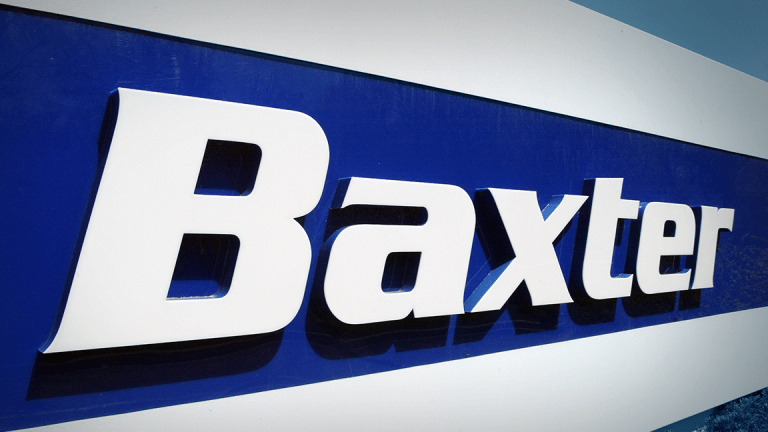 Baxter Shares Decline on Disclosure of Financial Misstatements, Sales Drop
Preliminary third-quarter sales numbers miss analysts' forecasts. The medical-products company is also investigating misstatements in previously reported non-operating income.
Baxter International (BAX) - Get Free Report  shares dropped on Thursday after the medical-products maker's third-quarter sales numbers missed analysts' forecasts.
The Deerfield, Ill., company also said it is investigating misstatements in previously reported non-operating income that occurred due to the way it calculated its foreign-currency sales.
Baxter stock on Thursday fell 6.8% to $82 in premarket trading after the company posted third-quarter adjusted operating income of $555 million, with an increase in sales of 3% to $2.85 billion.
Due to the misstatements, Baxter did not provide per-share-earnings figures. Analysts polled by FactSet had been expecting 84 cents of profit on sales of $2.9 billion.
Baxter previously reported net foreign-exchange gains of $8 million, $113 million, $28 million, $50 million, $73 million, and $22 million  for the years 2014, 2015, 2016, 2017, 2018, and the first half of 2019, respectively.
Baxter said it has voluntarily advised SEC staff of its internal investigation, and that it does not expect to file its quarterly report on Form 10-Q for the period ended Sept. 30 on a timely basis.