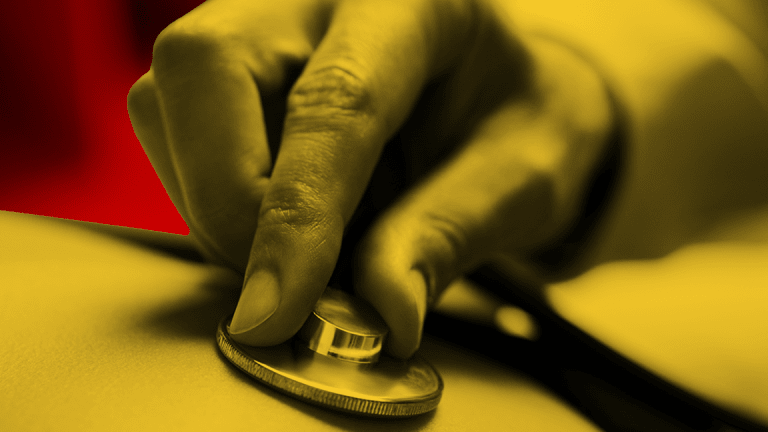 Bausch Health Rises After Trimming Loss, Raising Guidance
Bausch Health, the former Valeant Pharmaceuticals, raises its full-year guidance.
Bausch Health (BCH) shares were rising 1.55% in trading Monday after the company reported mixed first-quarter results and raised its full-year guidance. 
The company, the former Valeant Pharmaceuticals, reported a loss of $52 million, or 15 cents per share, after posting a loss of $2.581 billion, or $7.36 per share, in the year-ago quarter. The loss reflected goodwill impairment charges of $2.213 billion related to its Salix and Ortho Dermatologics business. 
The company said adjusted net income in the quarter was $358 million but didn't provide a number for adjusted EPS. Revenue for the period rose 1% to $2.016 billion, which was below FactSet's consensus estimate of $2.029 billion. 
Shares were rising, however, after Bausch Health raised its full-year revenue guidance to between $8.35 billion and $8.55 billion from between $8.3 billion and $8.5 billion. 
"We believe that our promising pipeline and focus on Project CORE (cost optimization and revenue enhancements) has positioned the Company to build on our growth in 2019 and beyond. Strong operational execution is leading us to raise our full-year 2019 revenue and adjusted EBITDA (non-GAAP)1 guidance," said CEO Joseph C. Papa. "With nearly 60% of our revenues coming from a diversified mix of medical devices, OTC products and prescription and branded generic products that are not exposed to the U.S. branded prescription drug pricing environment, we believe that Bausch Health is uniquely positioned to grow in health care."