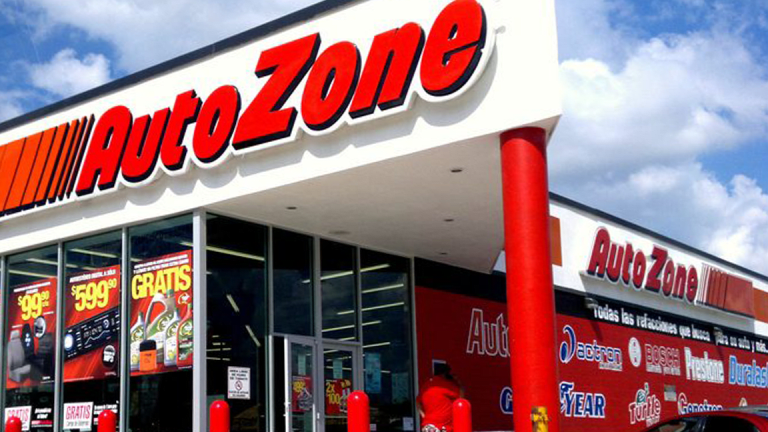 AutoZone Rises as Earnings and Same-Store Sales Top Estimates
Earnings and same-store sales at the auto parts retailer beat analysts' forecasts.
Auto parts retailer AutoZone Inc. (AZO) - Get Report reported better-than-expected quarterly earnings and same-store sales and the stock was rising 4.2% on Tuesday, Dec. 4.
Net income for the quarter ended Nov. 17, rose to $351.4 million, or $13.47 a share, from $281 million, or $10 a share, in the comparable year-earlier period. Analysts surveyed by FactSet had expected earnings per share of $12.21.
Sales increased to $2.64 billion from $2.59 billion, matching the FactSet consensus, while the 2.7% increase in domestic same-store sales beat expectations of a 2% rise.
"Net income and diluted earnings per share benefited from a lower effective income tax rate, primarily due to tax reform," the company said in its earnings statement.