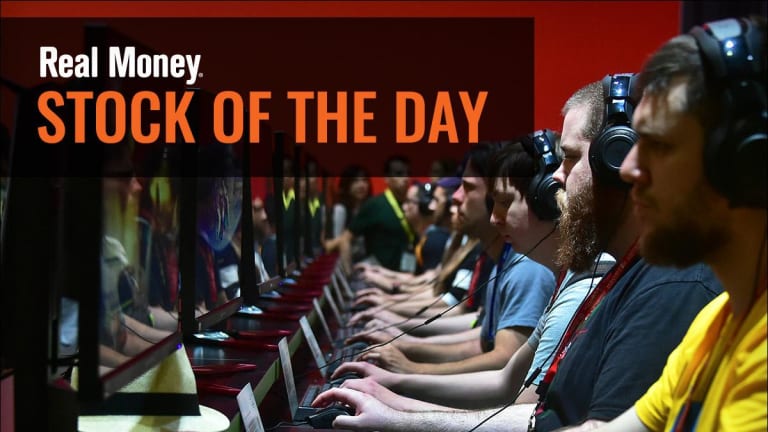 Nvidia Analysts Brush Off Crypto Fears, See 'Buying Opportunity'
Cryptocurrency crash stings Nvidia earnings, but analysts aren't worried.
Analysts remain bullish on Nvidia Corp.  (NVDA) - Get Report despite a drag on earnings driven by low cryptocurrency-related revenue.
"We see the pullback as a buying opportunity," Morgan Stanley's Joseph Moore wrote in a research note.
Santa Clara, California-based computer graphics leader has made a meteoric rise in the past three years, adding well over $100 billion to its market capitalization in that course of time. 
The shares declined 4.3% in early morning trading, with shares declining as much as 6% on Thursday after market close.
The drag on shares was driven, in part, by lower than expected revenue on cryptocurrency mining units, which missed analyst's already lowered estimates by 94%.
"We had expected some stresses as the cryptocurrency shortages eased, but they were slightly more severe than we had expected," Morgan Stanley analyst Joseph Moore wrote in a note this morning.
Despite the pullback on shares and his cautious industry view, Moore is giving Nvidia an overweight rating with a price target of $273, citing confidence in the overall business aside from cryptocurrency as well as the coming launch of the company's Turing architecture, due for release next week.
Needham and Co. analyst Rajvindra Gill explained further that the downturn is due to the company's specific connection with the cryptocurrency Ethereum.
"NVDA is tied to Ethereum where the prices have plummeted 62% year over year," he explained. "NVDA had anticipated cryptocurrency-specific products declining to $100 million, while actual crypto-specific product revenue was $18 million."
However, he too issued a 'buy' rating with a staggering price target of $325.
"While some investors might be concerned that crypto might have fueled the demand for gaming in the past, we would highlight that crypto will effectively be zero in the third quarter and yet we forecast "core gaming" will grow 21% year over year," he explained.
'Negligible' Impact
CEO Jensen Huang likewise downplayed the impact, as both he and CFO Colette Kress forecast that future impact from cryptocurrency on revenue will be "negligible."
"It is the case that we benefited in the last several quarters from an unusual lift from crypto," Huang explained. "In the beginning of the year, we thought, and we projected that crypto would be a larger contribution through the rest of year."
Nvidia's chief executive stated he expect the impact to be "immaterial" for the second half of the year.
The impact of the cryptocurrency did not stop the company's overall revenue growth, despite the segment contributing to the decline in share price.
According to the company's 10-Q filing, GPU business revenue reached $2.66 billion, a 40% increase from a year earlier.
While cryptocurrency revenue fell significantly, the impact was certainly outweighed by the growth in datacenter revenue which soared 83% year over year, beating analyst estimates. Revenue from the segment totaled $760 million for the quarter, the filing reveals.
Jim Cramer's member club Action Alerts PLUS, which holds Nvidia in its portfolio, said that cryptocurrency-related sales were never a reason to buy or sell NVDA shares. 
"The focus for us has always been on gaming, the data center, autonomous driving and the professional visualization," Jim Cramer and the Action Alerts Plus research team said in a note to subscribers on Thursday.
Analysts remain confident that this is the long-term opportunity, which is unabated by a market as volatile as cryptocurrency.
"[Nvidia is] trading at a discount to high growth tech sectors," Joseph Moore of Morgan Stanley wrote. "Shorter-term drivers in gaming offset crypto weakness, and progress in data center and Inference expands the long-term opportunity."