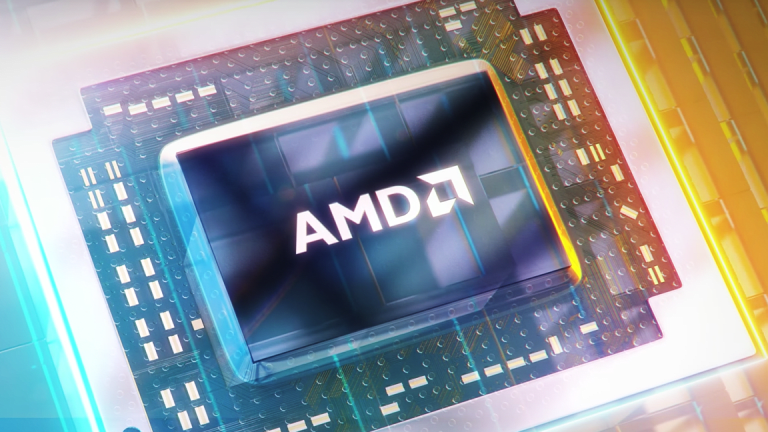 AMD Stock Off Post-Report but Stays Within a Range -- Here's a Trading Strategy
Buy Advanced Micro Devices on weakness to its quarterly pivot at $31.37 and sell strength to its projected risky level for November at $35.68. Its weekly chart is positive.
Advanced Micro Devices (AMD) - Get Advanced Micro Devices, Inc. Report  reported for the third quarter after the Oct. 29 closing bell, posting a revenue miss, in-line earnings per share and cautious guidance.
The stock slipped to as low as $31.64 in after-hours trading, but the stock continues to trade between its quarterly pivot at $31.37 and its projected monthly risky level at $35.68. My call is to counter-trade this range.
The stock is extremely overvalued -- the P/E multiple is 153.14 -- and it pays no dividend, according to Macrotrends. So this is not a stock for value investors.
Here's a link to the earnings coverage posted on TheStreet.com.
The stock has been a leading performer among semiconductor stocks so far in 2019. At Tuesday's close of $33.03, the stock is up 79% year to date and in bull-market territory, having doubled from its Dec. 26 low of $16.03. The stock set its 2019 high of $35.55 on Aug. 9.
Longer term, AMD is well below its all-time intraday high of $48.50 set in June 2000 and its March 2006 high of $42.70.
The Daily Chart for AMD
Courtesy of Refinitiv XENITH
The daily chart for AMD shows that the stock has been above a "golden cross" since June 13, 2018, when the 50-day simple moving average rose above its 200-day simple moving average and indicated that higher prices lie ahead. This tracked the stock to its Sep. 13, 2018, high of $34.14.
From this high AMD fell by a bear-market 50% to the 200-day SMA at $16.92 on Oct. 29, 2018, as a buying opportunity. The "golden cross" stayed intact all the way to its 2019 high of $35.55 set on Aug. 9.
The close of $30.37 on June 28 was an important input to my proprietary analytics. The semiannual pivot for the second half of 2019 at $27.89 held as a value level on Aug. 5 and Oct. 3 as buying opportunities. The close of $28.99 on Sep.30 was an input to my analytics and its quarterly pivot at $31.37 has been a magnet since then. My analytics project a risky level for November at $35.68.
The Weekly Chart for AMD
Courtesy of Refinitiv XENITH
The weekly chart for AMD is positive with the stock above its five-week modified moving average of $31.18. The stock remains well above its 200-week simple moving average or "reversion to the mean" at $15.19. Note how the long-term bull market for AMD began from this moving average back in April 2016 when the average was $3.09. The 12x3x3 weekly slow stochastic reading is projected to rise to 43.76 this week from 34.61 on Oct. 25.
Trading Strategy: Buy weakness to the quarterly and semiannual value levels at $31.37 and $27.89, respectively, and reduce holdings on strength to the projected monthly risky level for November at $35.68.
How to use my value levels and risky levels:
Value levels and risky levels are based upon the last nine monthly, quarterly, semiannual and annual closes. The first set of levels was based upon the closes on Dec. 31, 2018. The original annual level remains in play.
The close at the end of June 2019 established new monthly, quarterly and semiannual levels. The semiannual level for the second half of 2019 remains in play.
The quarterly level changes after the end of each quarter so the close on Sept. 30 established the level for the fourth quarter. The close on Sept. 30 also established the monthly level for October as monthly levels change at the end of each month.
My theory is that nine years of volatility between closes are enough to assume that all possible bullish or bearish events for the stock are factored in.
To capture share price volatility investors should buy on weakness to a value level and reduce holdings on strength to a risky level. A pivot is a value level or risky level that was violated within its time horizon. Pivots act as magnets that have a high probability of being tested again before its time horizon expires.
Save 57% during our Halloween Sale. Don't let this market haunt you; join Jim Cramer's Investment Club, Action Alerts PLUS. Click here to sign up!
Disclosure: The author has no positions in any stocks mentioned and no plans to initiate any positions within the next 72 hours.