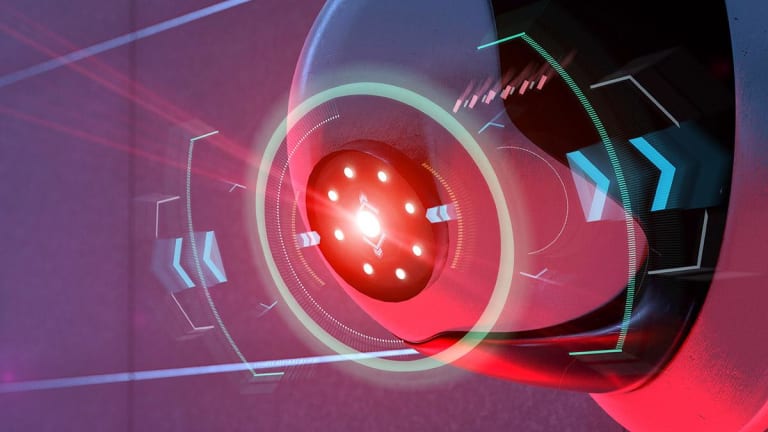 Ambarella Shares Expand After Hours as Compression-Tech Firm's Loss Eases
`[Mass]-production shipments into the automotive and security camera markets [continued] to ramp,' President and CEO Fermi Wang said/
Ambarella (AMBA) - Get Ambarella, Inc. Report shares on Monday were higher after hours as the provider of video-compression and image-processing technology reported a narrower fiscal-third-quarter loss on 19% higher revenue.
For the quarter ended Oct. 31 the Santa Clara, Calif., company reported losses of 13 cents a share against 28 cents in the year-earlier quarter. Adjusted earnings for the quarter were 32 cents against 21 cents. Shares outstanding added 3.5 percent to 33.3 million.
Revenue reached $67.9 million from $57.3 million.
A survey of analysts by FactSet was looking for a GAAP loss of 27 cents, or adjusted profit of 21 cents, on revenue of $65 million.
On Monday Ambarella shares gained 3.91% in after-hours trading. In the regular session, the stock rose 6.1% to close at $58.03.
Third-quarter gross-profit margin narrowed to 57.6% from 60.4%. The adjusted margin was 58.5% against 61.4%.
In the face of "geopolitical and trade uncertainties, in the third quarter we demonstrated continued progress toward our transition to a video artificial-intelligence company, with mass-production shipments into the automotive and security camera markets continuing to ramp," said President and CEO Fermi Wang in a statement.
For the fiscal 2020 fourth quarter ending Jan. 31, Ambarella expects revenue to come in between $55 million and $59 million. FactSet's survey is looking for $55.7 million. Adjusted gross margin is seen at 56.5% to 58.5%, Ambarella said.