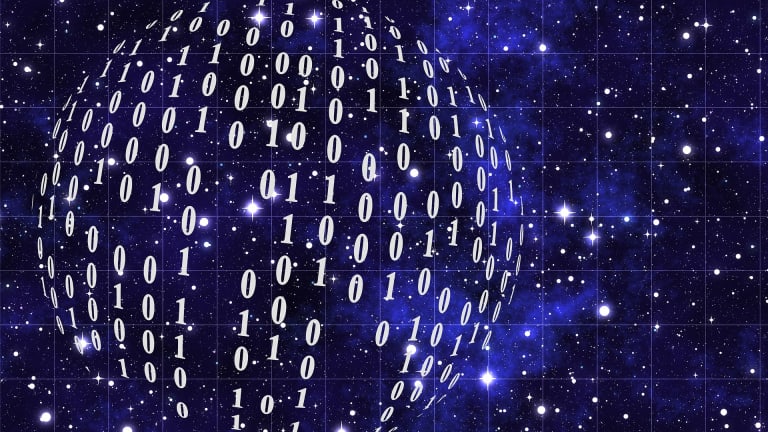 Publish date:
3 Big Earnings Winners From Tech That Investors Must Watch
There were some big earnings winners during the second quarter. Investors should keep a close eye on these three names.
There were some big earnings winners during the second quarter. Investors should keep a close eye on these three names.
Respect the classic investing wisdom.
In Beating the Street, billionaire Peter Lynch offers some sage advice to investors: "Stick with a steady and consistent performer." 
What are the best performers today on Wall Street? To answer that question, we turned to TipRanks' Trending Stocks investor tool. We scoped three stocks that have sparked analyst buzz over the last 30 days.
The common denominators: (1) top analysts are loving names in tech; (2) each pick is a 'Strong Buy' and (3) these three stocks have soared on back of earnings season.
Microsoft
Software giant Microsoft (MSFT) - Get Microsoft Corporation (MSFT) Report  had a slam dunk fourth fiscal quarter earnings report. Microsoft posted a monster $110 billion in annual revenue. Ever since releasing the print on Jul. 19 -- complete with stellar revenue outlook -- shares of Microsoft have floated on a 4% upturn.
Microsoft is a key holding in Jim Cramer's Action Alerts PLUS.
Kirk Materne of Evercore ISI reiterated an Outperform rating on Microsoft on the heels of the print. Materne believes Microsoft's stock can hit $120, another almost 11% room to fly. 
Tigress analyst Ivan Feinseth echoes Materne's bullish confidence. Notably, Feinseth is a top analyst on Wall Street- #134 out of over 4,800 analysts we track on TipRanks.
Worthy of note, Feinseth upgraded Microsoft and joined the bulls in January 2017, and has stayed bullish ever since. Feinseth has carved out a good track record on recommending Microsoft, realizing 28.6% in average profits. 
Feinseth reiterates a Buy rating on Microsoft's stock for (1) strong, sustained revenue growth, and (2) greater profit driven by strong product performance across all key business lines.
Specifically, the analyst sees business ramping up thanks to a rising user base of "market-leading applications," Office 365 and Azure. Azure is Microsoft's heavy-hitter of "growth and profitability."
Other key advantages: LinkedIn, which is a solid contributor to the tech giant's "ongoing growth and success;" innovation and savvy M&A moves to expand "gaming industry dominance;" and a robust balance sheet and cash flow.
Ultimately, the 'Strong Buy' stock has attracted a big bullish camp on Wall Street. Microsoft has attracted 23 buy recommendations over the last three months. The 12-month average price target of $120.48 reflects upbeat analyst expectations. Bottom line, best-performing analysts forecast 11% in upside potential still in store for the giant. 
Splunk
Enterprise software player Splunk (SPLK) - Get Splunk Inc. Report  made a killing in its latest round of tech earnings. Splunk's quarterly results on August 23 trounced Street-wide expectations and sent shares jumping almost 15%. Sitting at a market cap of nearly $18 billion, it's clear to see that analysts are loving this tech name.
One is a top performing analyst, Piper Jaffray's Alex Zukin, ranked #33 on Wall Street. The analyst released a post-earnings research note with an enthusiastic title: "F2Q19 Earnings: R.E.S.P.E.C.T."
Thanks to standout sales execution, Zukin reiterates an overweight rating and hikes the price target from $130 to $135. To put it simply, even though Splunk's stock just soared, Zukin believes another 9% in upside is on the horizon. This was a "very strong" quarter for Splunk and Zukin does not see the fundamentals changing any time soon. 
Overall, the 'Strong Buy' stock has attracted a big bullish camp on Wall Street. In the last three months, 17 analysts have rated a Buy on Splunk's stock. Moreover, consensus expectations also suggest confidence. The 12-month average price target of $133.00 reflects nearly 8% in upside potential ahead. 
Zendesk
Danish customer service software company based in San Francisco Zendesk (ZEN) - Get Zendesk, Inc. Report  unleashed robust second quarter showcase on July 31. Investors clearly took notice, sending the stock on a 12%. How does this measure up against the word on the Street?
Already ahead of the print, five-star analyst Marshall Senk of Rosenblatt had gotten more confident on the tech stock. The analyst was so bullish approaching Zendesk's earnings that he not only reiterated a Buy but he also boosted his price target from $59 to $70. Senk calls for 5% in upside potential for Zendesk shares.
Senk boasts an impressive track record when rating Zendesk's stock: a cool 75.1% in average returns. Clearly, Senk's bullish bets are seeing a big pay-off on Wall Street. 
Research suggests a positive ramp-up in Zen's enterprise business. Senk highlighted: "As we saw in the first quarter, our research points to continued acceleration in the enterprise market, with partners reporting they are seeing an increasing number of larger multi product opportunities, driven by improved messaging (and partner training), strong interest in Chat, Guide and Answer BOT and ease of implementation relative to the competition."
Between this momentum and conviction that Zendesk can keep it going throughout 2018, Senk is all the more upbeat on the tech player's prospects. 
This software player stands as a 'Strong Buy' name among best-performing analysts. In the last three months, Zen has won eight bullish recommendations. With a return potential of close to 5%, the stock's consensus price target lands at $69.94. 
TipRanks.com offers exclusive insights for investors by focusing on the moves of experts: Analysts, Insiders, Bloggers, Hedge Fund Managers and more. See what the experts are saying about your stocks now at TipRanks.com. Author: Julie Lamb