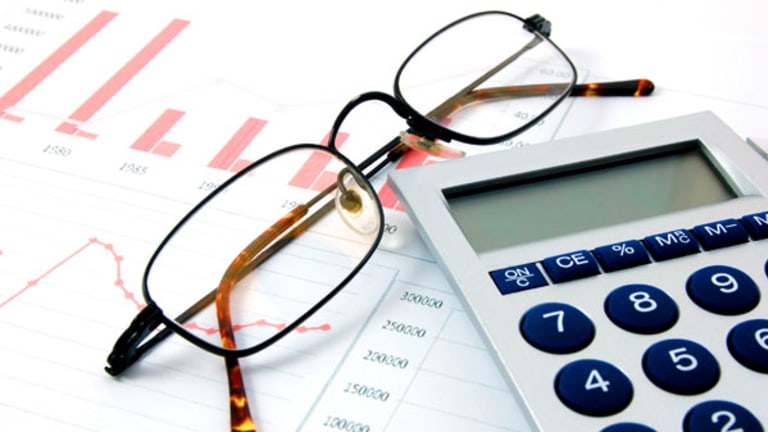 Earnings-Season Short-Squeeze Opportunities
Here's a look at a handful of pre-earnings plays that have the potential to see a short squeeze on good quarterly numbers.
Here's a look at a handful of pre-earnings plays that have the potential to see a short squeeze on good quarterly numbers.
BALTIMORE (Stockpickr) -- Earnings season gets a lot of attention -- and for good reason: When it comes to Wall Street, information can move stocks. And because publicly traded companies are only required to release their financial data to investors quarterly, each earnings release gives shareholders a significant amount of information on a company's business operations and forward-looking prospects. As a result, earnings season is one time that can have a major impact on a company's share price.
But what happens when a company that's heavily shorted sees an earnings-season jump? In that case, earnings can become a major catalyst for a short squeeze.
A short squeeze is the buying frenzy that ensues when a heavily shorted stock starts to look attractive again to investors, causing short-sellers to cover their positions -- and share price to skyrocket. One of the best indicators of just how high a short-squeezed stock could go is the short interest ratio, which divides shares short by average daily trading volume in order to get a ballpark estimate of the number of days it would take for short-sellers to cover their positions. The higher the short ratio, the higher the potential profits when the shorts get squeezed.
Here's a look at
a handful of pre-earnings plays
that have the potential to see a short squeeze on good quarterly numbers.
CMS Energy
(CMS) - Get Report
is a regulated utility holding company that provides natural gas and electricity to around 6.5 million consumers in Michigan, as well as a wholesale power generation throughout the U.S. Despite strong market outperformance year-to-date and a generous dividend, the short-sellers remain bearish about this stock. At present, CMS sports a short ratio of 14.2.
So why would a recession-resistant regulated utility with a steady dividend be on short-sellers' radar? For CMS Energy, the key word is debt. At present, CMS carries a relatively high debt load for its size, and it currently deals with a relatively low coverage ratio. For a utility, which is supposed to provide income investors with steady dividend checks, that's a disconcerting prospect -- after all, debt is the biggest challenger to dividend payouts.
Still, the black clouds for CMS Energy may be overstated right now. The company has been renewing its focus on the regulated utility business, selling off unproductive generation assets and using the proceeds to pay down its debt load. That's allowed management to significantly hike dividends in the last year. Watch out for earnings on July 28.
Midwestern regional bank
BOK Financial
(BOKF) - Get Report
got hammered by short-sellers back in 2008, when financial companies became stock market pariahs. But now that 2010's under way and economic recovery continues for the financial sector, this financially viable banking company is getting more short interest than it should with a short ratio of 8.3.
BOK Financial's geographic base is one of the biggest reasons for the bearish turn. While the bank's headquarters are in Oklahoma, the firm started spanning out back in 1997 and today has operations in eight states, including Arizona and Texas, where the recession and loan losses continue to impact its lending business. But concerns could be overblown.
As we'd expect from most strong regional banks, BOK has double-digit net margins and a respectable dividend yield. Likewise, with a strong deposit base and Tier 1 Capital ratio approaching 11%, BOK has the wherewithal to deal with its slowly improving loan loss problem. The company will get a chance at vindication when it releases earnings on July 28.
Another maligned regional banking play is
BancorpSouth
(BXS) - Get Report
, a bank with business in Mississippi, Arkansas, and Tennessee -- three states that continue to reel from high unemployment and above-average loan losses -- as well as five other Southern states. But as with BOK Financial, short-sellers seem to be overly aggressive, giving the company a short interest ratio of 15.8.
Quite frankly, BancorpSouth's profile is pretty similar to BOK's financial outlook. With a Tier 1 capital ratio of around 11%, a profitable business and a decent dividend, it's surprising BancorpSouth continues to see such a high short interest. Granted, its location is a major factor in margins that are less than the regional banking norm, but a depressed price has meant that investors have access to a 5.1% dividend yield right now -- no small factor for income investors.
But good earnings numbers on July 23 could assuage any investor fears that loan losses will consume shareholder profits -- and a short squeeze could be imminent for a stock that's fallen nearly 27% already in 2010.
I've been a fan of
Iconix Brand Group
(ICON) - Get Report
for a while now, despite the fact that short-sellers have seen it fit to push the stock's short ratio up to 15.4. Iconix is an apparel brand company, which means that the firm owns brands such as Candie's, Ed Hardy and Badgley Mischka and licenses them to others for production. That's an attractive business because while Iconix focuses on building its brands' strengths, its customers generally deal with capital-intensive operations such as manufacturing and distribution.
Because Iconix's cost structure is so low, it was able to generate net margins of nearly 37% in the last quarter. Likewise, because its contracts are pre-negotiated with the likes of
Target
(TGT) - Get Report
and
Wal-Mart
(WMT) - Get Report
, the company enjoys fairly predictable, recession-resistant revenues. Ultimately, with increasing consumer spending continuing to be a trend in 2010, Iconix's diversified apparel brands should bring in big dollars for the company. The company announces earnings on July 27.
Who Owns Iconix? Trafelet Capital Management

To see this week's short-squeeze opportunities in action, check out the
Earnings Season Short-Squeeze portfolio
at Stockpickr.
And to find short-squeeze plays of your own, be sure to check out the
community for insights and investment ideas.
RELATED LINKS:
>>3 Stocks Atticus Capital Is Buying in 2010
>>Breakout Stocks: Altria, Halliburton, MasterCard
>>4 Stocks Mohnish Pabrai Is Buying
Follow Stockpickr on
and become a fan on
Facebook.
At the time of publication, author had no positions in stocks mentioned.
Jonas Elmerraji is the editor and portfolio manager of the Rhino Stock Report, a free investment advisory that returned 15% in 2008. He is a contributor to numerous financial outlets, including Forbes and Investopedia, and has been featured in Investor's Business Daily, in Consumer's Digest and on MSNBC.com.