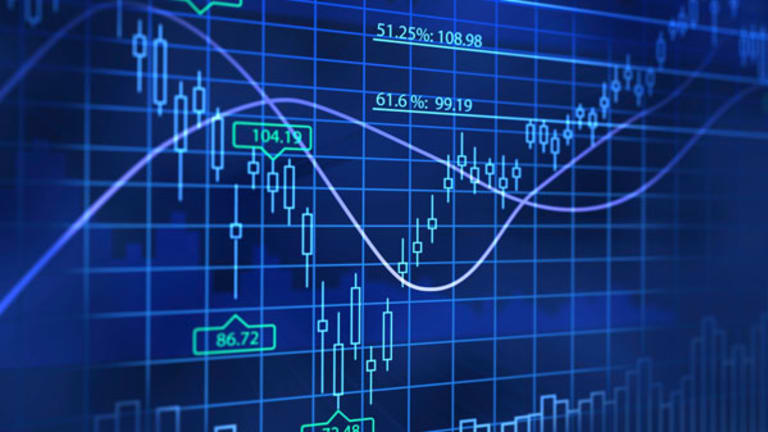 Dunkin' Brands: Earnings Preview
The company, which is up 10% so far this year, reports its fourth-quarter earnings on Feb. 9.
The following commentary comes from an independent investor or market observer as part of TheStreet's guest contributor program, which is separate from the company's news coverage.
NEW YORK (
) --
Dunkin' Brands
(DNKN)
, which has gained more than 10% since the start of the year, will announce its fourth-quarter earnings on Feb. 9.
Dunkin' Donuts' domestic operations and Baskin-Robbins' international openings are the key drivers in our view that can propel the stock further. Moreover, the capital raised with the company's IPO last year will be used to repay senior debt which will greatly reduce interest expenses. The company competes with
McDonald's
(MCD)
,
Starbucks
(SBUX)
, Krispy Kreme, Dairy Queen and Cold Stone Creamery to name a few.
We estimate a $29 price for Dunkin' Brands , which is about 5% above the market price.
See our full analysis of Dunkin' Brands
here
Dunkin' Donuts has more than 7,000 outlets domestically as per our estimates. The company recently announced its plan to double the number of outlets in the U.S. As an incentive for its franchisees, the company plans to reduce royalty fees during the initial stage. Almost all of the outlets are franchised, which ensures a very high profit margin. Moreover, franchising the restaurant means that the company has limited capital expenditure.
Moreover, Dunkin Donuts' U.S. operations contribute a lot more than its international operations primarily due to higher Average Revenue per Outlet (ARO) enjoyed by the U.S. outlets. International outlets suffer from low AROs, less than one-fourth of that of the U.S. outlets.
unkin' Donuts' U.S. operations also witnessed impressive comp sales growth of 6% last quarter helped partly by an increase in menu prices. For the fourth quarter, the comp sales growth is likely to be as impressive since the prices were raised in August 2011. The company is putting
greater emphasis on premium breakfast sandwiche s which will likely increase comparable sales as well.
Although Baskin-Robbins's domestic performance has been nothing more than mediocre, it's the international segment where the company is doing really well. Baskin-Robbins plans to open
25 new restaurants in the Middle East in 2012. The brand already has presence in Bahrain, Saudi Arabia, UAE, Qatar and Kuwait, all of which are high income economies. Baskin-Robbins enjoys strong brand recognition in this region and even has a café-styled restaurant in Jeddah, Saudi Arabia. The premium servings offered at the cafe fetch higher margins.
In addition to the Middle East, the ice cream chain is also eyeing Vietnam. The company signed a franchise agreement with Blue Star Corp Ltd., a Vietnamese food manufacturing company, which will see the opening of about 50 new Baskin-Robbins restaurants over the next few years. With this move, Baskin-Robbins will have more than 2,000 restaurants in Asia-Pacific alone.
The company's fundamentals look good. As mentioned before, the capital raised with the company's IPO will be used for repaying senior debt, and this will help bring down interest expense. Until now, bloated interest expense had masqueraded Dunkin' Brands' profits. Investors can get a more real picture of the company's profit generating ability with reduced interest expense.
Click
to find out how a company's products impact its stock price at Trefis.
Like our charts? Embed them in your own posts using the
.
This commentary comes from an independent investor or market observer as part of TheStreet guest contributor program. The views expressed are those of the author and do not necessarily represent the views of TheStreet or its management.