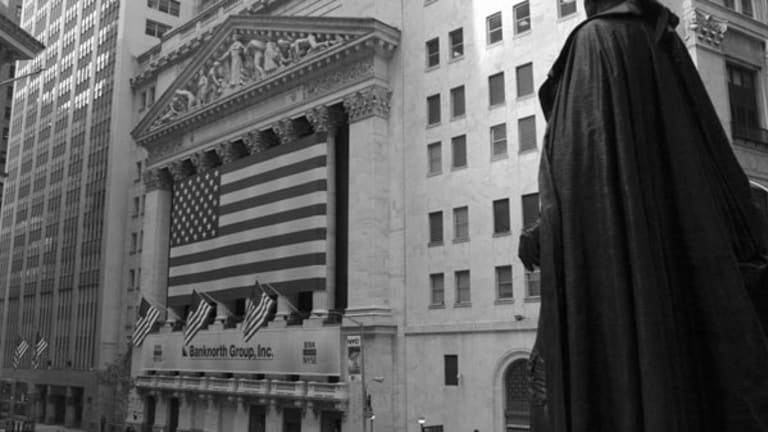 Drugmaker's Generic Gains: Under the Radar
Perrigo, a maker of prescription drugs and store-brand medications, hit a 52-week high last week and could climb another 18%.
ALLEGAN, Mich. (TheStreet) -- Perrigo (PRGO) - Get Perrigo Co. Plc Report, a maker of prescription drugs and store-brand medications, hit a 52-week high last week and is likely to outperform benchmarks in 2010.
High unemployment will cause many consumers to look for cheaper medications and personal supplies. Allegan, Mich.-based Perrigo is positioned to excel in these conditions. Its store-brand medications are significantly cheaper than brand-name alternatives and deliver a comparable result.
We have set a 12-month price target of $50 for the stock. The company's shares have risen 47% in the past year, beatingthe 39% advance of the
Russell 2000 Index
, a measure of small-cap stocks.
Perrigo's fiscal first-quarter profit surged 61% to a record $61 million, or 65 cents a share, as revenue grew 16%. The company's gross margin expanded from 34% to 35%, and its operating margin widened from 13% to 16%. Revenue from its consumer health care business increased 19% to $437 million. New product introductions contributed $49 million of the $71 million increase. The company's prescription-drug unit boosted its sales 42% to $47 million.
The drugmaker has successfully controlled expenses, helping lift Perrigo's operating profit. Operations generated $38 million of cash, but repayments of long-term debt, a repurchase of common stock and the acquisition of assets decreased its cash sequentially. Still, cash has increased 3% from the year-earlier quarter to $257 million. Perrigo's quick ratio of 1.3 indicates reasonable liquidity. Its 0.9 debt-to-equity ratio reflects sizable leverage.
Perrigo has increased revenue 14% and profit 30% annually, on average, during the past three years. Its return on equity consistently beats the
S&P 500 Index
average, but trails the pharmaceutical industry average. Perrigo isn't a high-flying drug company, but it's likely to outperform larger peers.
We rate the company "buy." Among 13 analysts surveyed by
Bloomberg
, eight recommend buying the shares, five advise holding and none have "sell" ratings on Perrigo.
With a price-to-earnings ratio of 24, a price-to-projected earnings ratio of 16 and a price-to-book ratio of 4.1, Perrigo shares are no bargain. The stock is more expensive than health care peers based on most valuation metrics. But Perrigo's PEG ratio, a measure of value relative to growth, is noticeably low at 0.4. By comparison, the industry average clocks in at 12.2. That means analysts see growth potential, justifying the premium.
-- Reported by Jake Lynch in Boston.