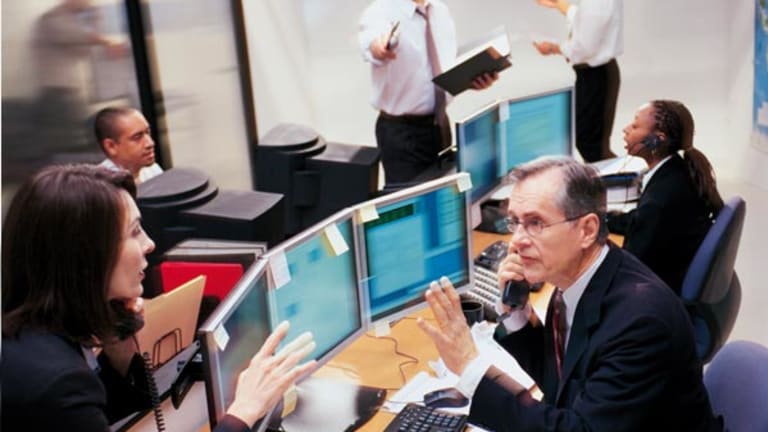 Kass: Dreaded Triple Top Approaching?
On the fundamental score, the outlook is stormy.
This column originally appeared on Real Money Pro at 7:25 a.m. EDT on Aug 14.
NEW YORK (
) -- What I learned in my investment career is market participants prefer the comfort of crowds rather than the company of the remnants.
Investors and traders, as demonstrated in recent years, seemingly prefer to buy strength and sell weakness than to address, anticipate and prepare for an inflection point or change in market direction.
That helps to explain the growing view in the business media and in other outlets that the recent low-volume market rise has been greeted with growing optimism by relatively complacent (accompanied by a 14.0 VIX) players.
That said, this chart of the S&P Index suggests (to this observer) that a possible triple top in the market might be in formation.
S&P 500 Index, Source: Bloomberg
But technical discovery and technical analysis is not my market weather vane. It is the fundamentals that move me.
And on the fundamental score, the outlook is stormy, with slowing global economic growth ignored by the hope of more Band-Aid policy initiatives (a global easing put) and the prospects that our leaders in Washington will begin to behave like adults as we approach the fiscal cliff.
Five Near-Term Market Challenges That Suggest a Top Is Near
So, rather than grow more constructive with higher prices (like many), I grow more cautious based principally on the blurring in the demarcation between economic progress and fantasy as well as the political and geopolitical issues raised above.
Price is what you pay, value is what you get.
I remain net short.
Doug Kass is the president of Seabreeze Partners Management Inc. Under no circumstances does this information represent a recommendation to buy, sell or hold any security.