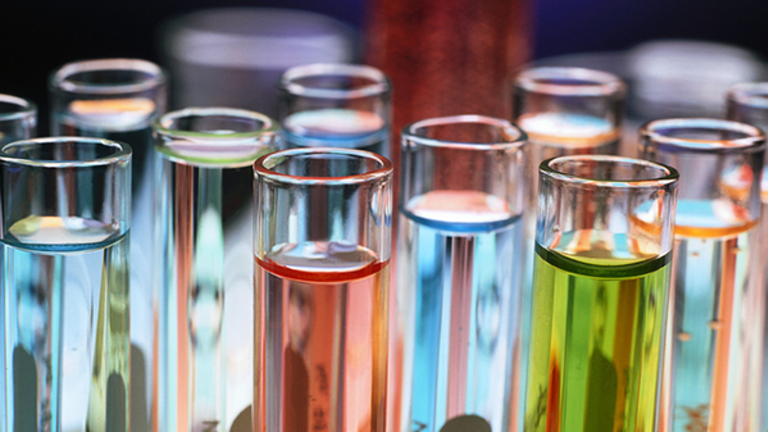 Downgrade Won't Cure What Ails LifePoint Health
Traders should brace for selling.
LifePoint Health (LPNT) was downgraded today by TheStreet's quantitative service. LPNT turned down at the beginning of July and has spent the past few weeks trading below the lows of March, April and May and putting everyone who went long LPNT in the past six months at a loss.
A weakened chart and a quantitative downgrade can be a strong bearish combination. Let's see what we can glean from the charts and indicators.
In this daily bar chart of LPNT, above, we can see prices are below the 50-day and 200-day moving average lines, but the slopes of both averages are also pointed down. The daily On-Balance-Volume (OBV) shows two negative clues: First the OBV line did not confirm the new highs in late June, and second the line has been weak since late June. In the bottom panel is the 12-day momentum study and there is no divergence between the indicator and the price action.
In this weekly bar chart of LPNT, above, we can see how price have fallen below the flat 40-week moving average line. The weekly OBV line rose from December 2016 to late June 2017, but it has turned down. The Moving Average Convergence Divergence (MACD) oscillator on this weekly timeframe has crossed to the downside for a take-profits sell signal. The MACD oscillator is also close to crossing below the zero line for an outright sell signal.
In this Point and Figure chart of LPNT, above, we can see the July (number 7) and the August (number 8) sell off. A $45.64 potential price target is projected. A trade at $55.80 will be a new low on this chart and could precipitate further price declines.
Bottom line: The charts, indicators and quantitative analysis are aligned -- watch out for weaker prices in the coming days and weeks.
Click here (http://secure2.thestreet.com/cap/prm.do?OID=031633) to subscribe to Quant Ratings, where you can read our full report on LPNT or more than 4,000 other stocks that our service rates in real time every market day. 
However, please note that our Quant Ratings service assesses stocks using a proprietary computer model that runs a variety of factors through quantitative and technical analysis. Ratings do not necessarily reflect the opinions of Jim Cramer or other columnists, who may use different criteria to grade stocks. 
(This column originally appeared at 3:08 p.m. ET today on Real Money, our premium site for active traders. Click here to get great columns like this from Bruce Kamich, Jim Cramer and other writers even earlier in the trading day.)
Employees of TheStreet are restricted from trading individual securities.